Cambodia
19 Jan—28 Jan, 2020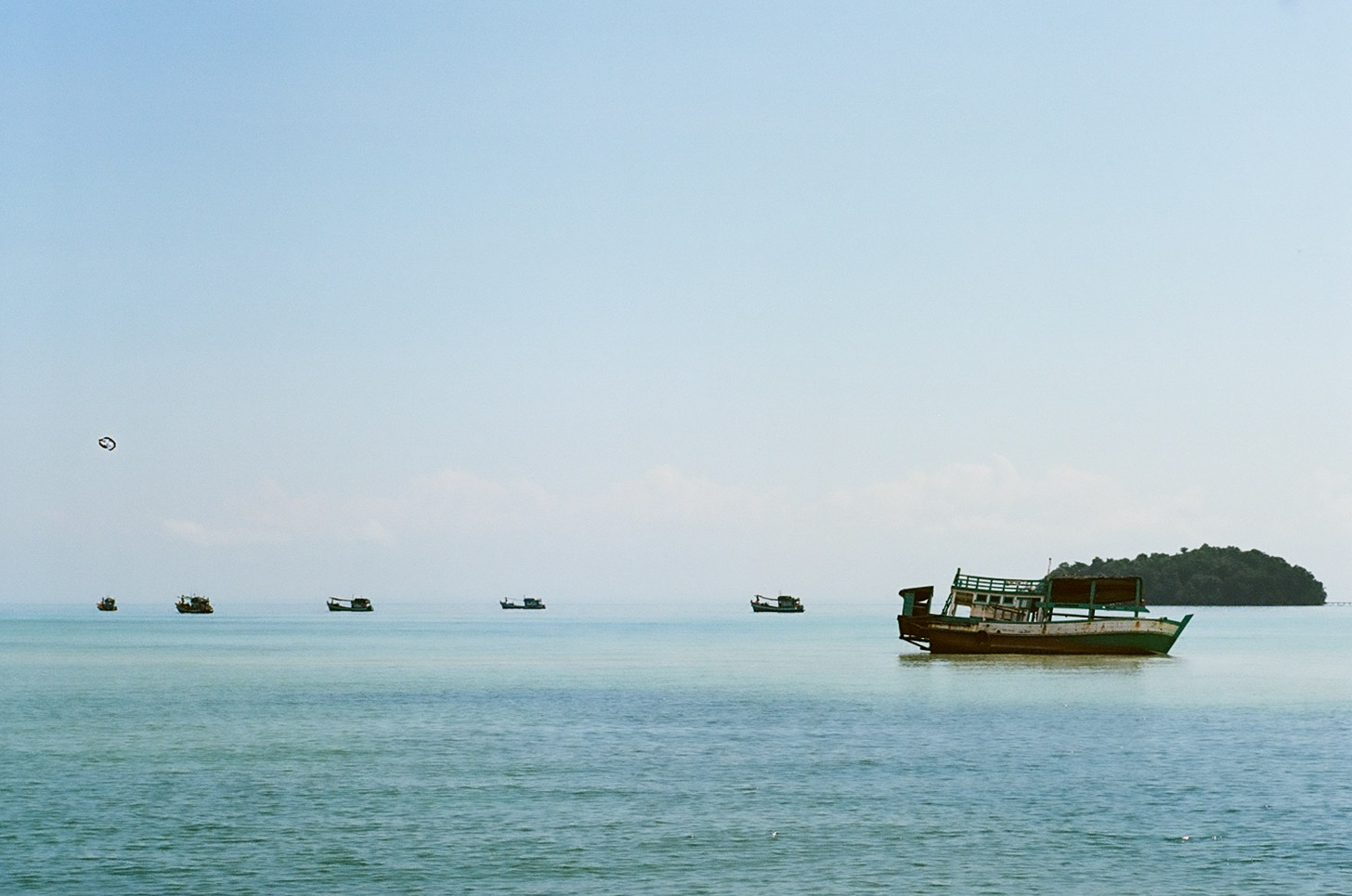 19 Jan—21 Jan
It all started in Paris. My flight from Berlin was a bit earlier than the one from Malaga, so 30 minutes in advance I was waiting for Alex in CDG.
People stacked in the queues. Chatting, smiling, texting, drinking coffee, looking after kids, looking after their luggage. They were standing up from the chairs and joining the queues, one after another.
"This is the final boarding call for passenger Mr. Odell" - reported by a French airport employee. I'd never felt so unsure of the future; and when I reminded myself of the possibility to go on vacation alone, Alex showed up, red and happy.
First time flying a plane with more than 6 sits in a row. "12 hours to go to singapore" - was telling me a tablet installed into a chair in front of me. After a dinner with a few extra mini wines, I turned a random movie on - something about pikachu - and immediately got asleep. Woke up in four hours. Started watching Once upon a time in Hollywood. And got asleep again. Then we played Who Wants to Be a Millionaire and Texas hold'em.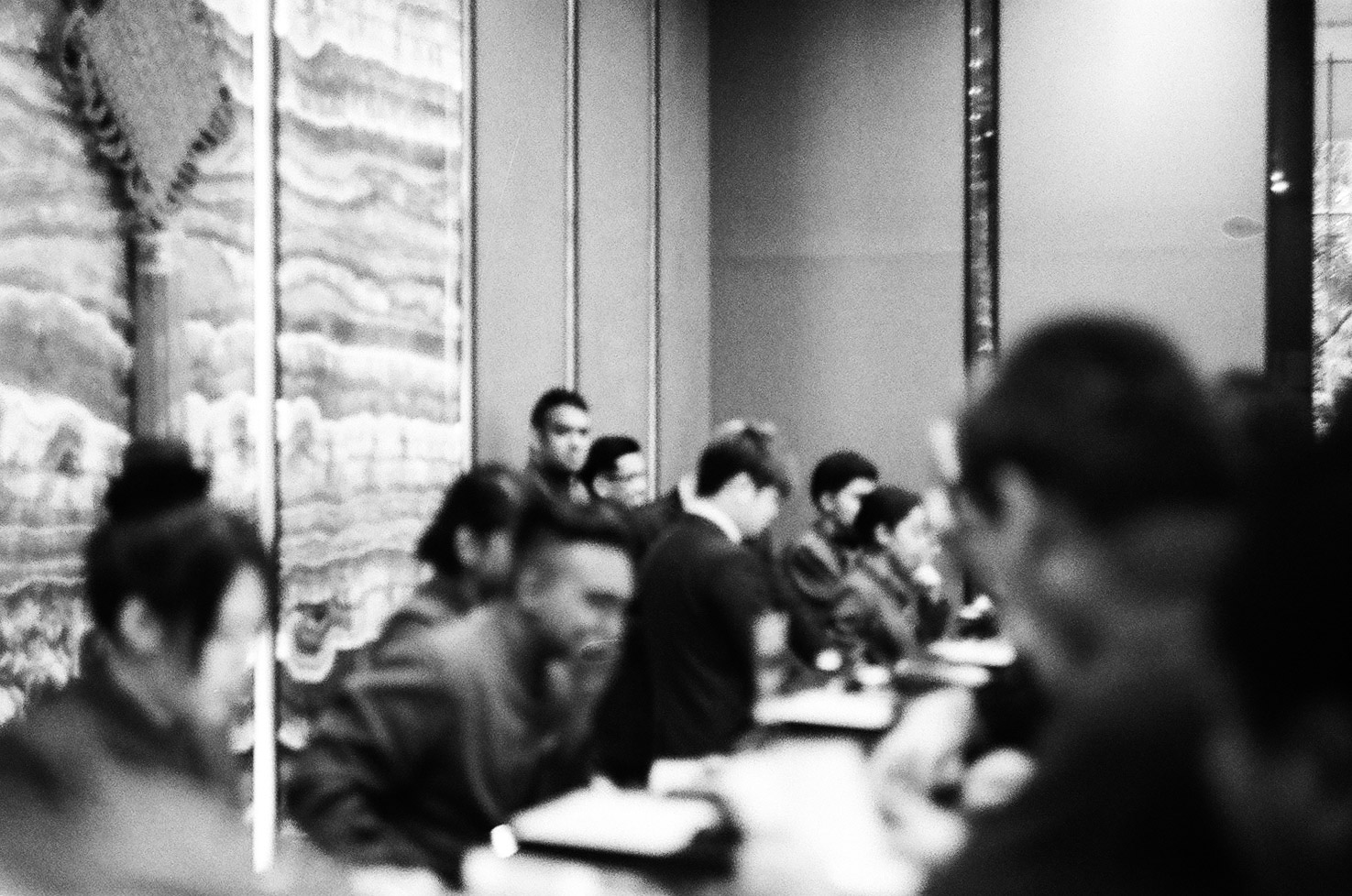 We took a wrong turn on the way to the hotel and had to wait for another train. Of course due to the time difference we messed up the checkin date and they cancelled our booking. Got two coffees, downloaded an app and booked another hotel, way cheeper but without windows in the room. For one night it was just fine. Checked in and went out to find a nice dinner.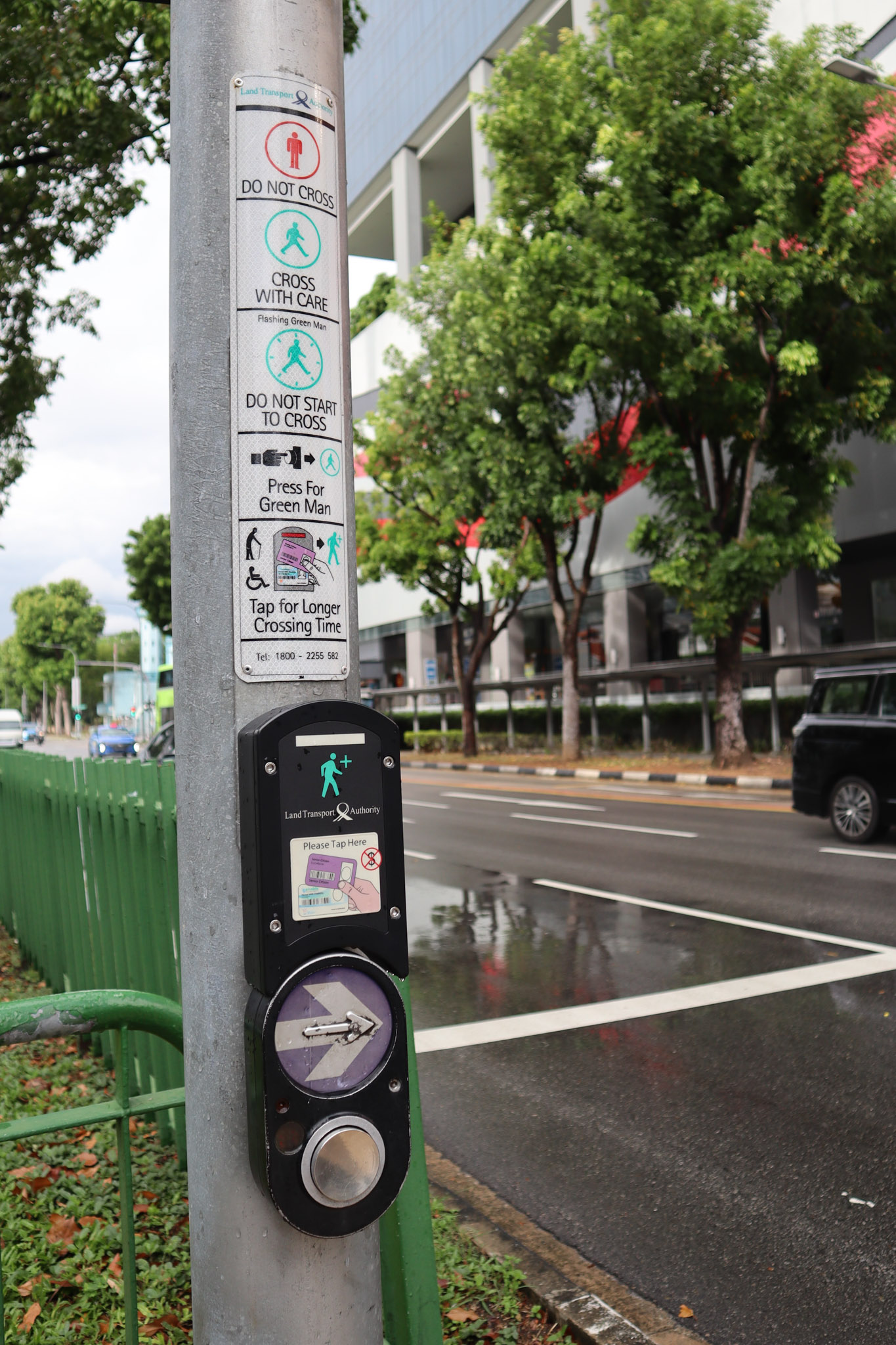 Singapore is clean AF. All the signs are in English, everybody speaks English, very polite and ready to help. In subway, people help you to buy a ticket.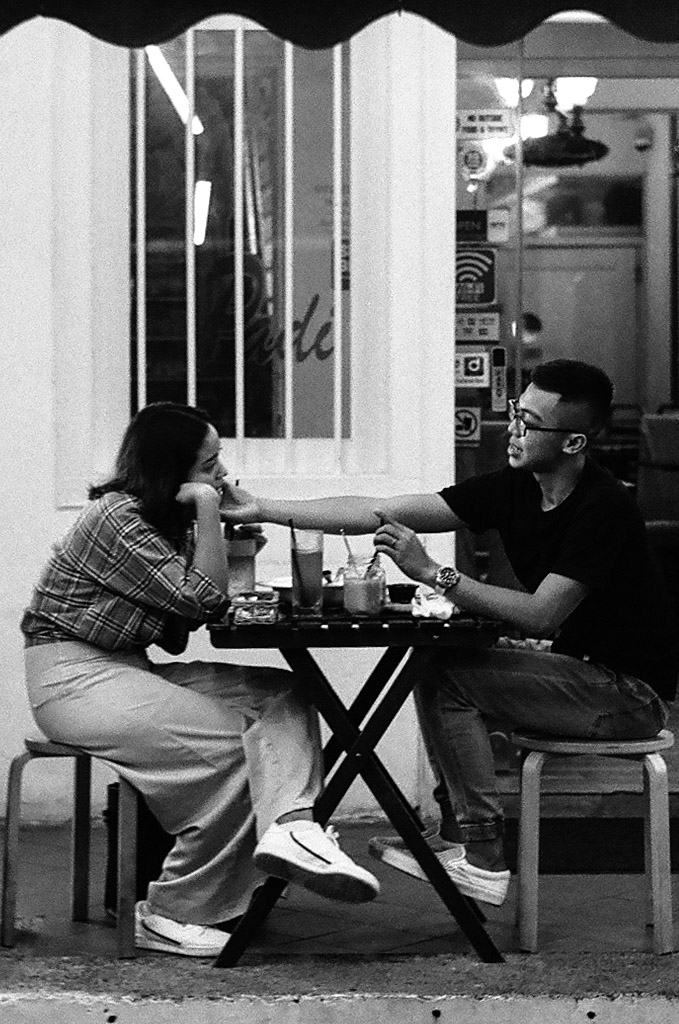 Girl at the reception helped us with the food options around. I couldn't choose between a normal and a spicy meal. In the end, everything was spicy. Coconut water straight from a coconut helps to wash spicies down.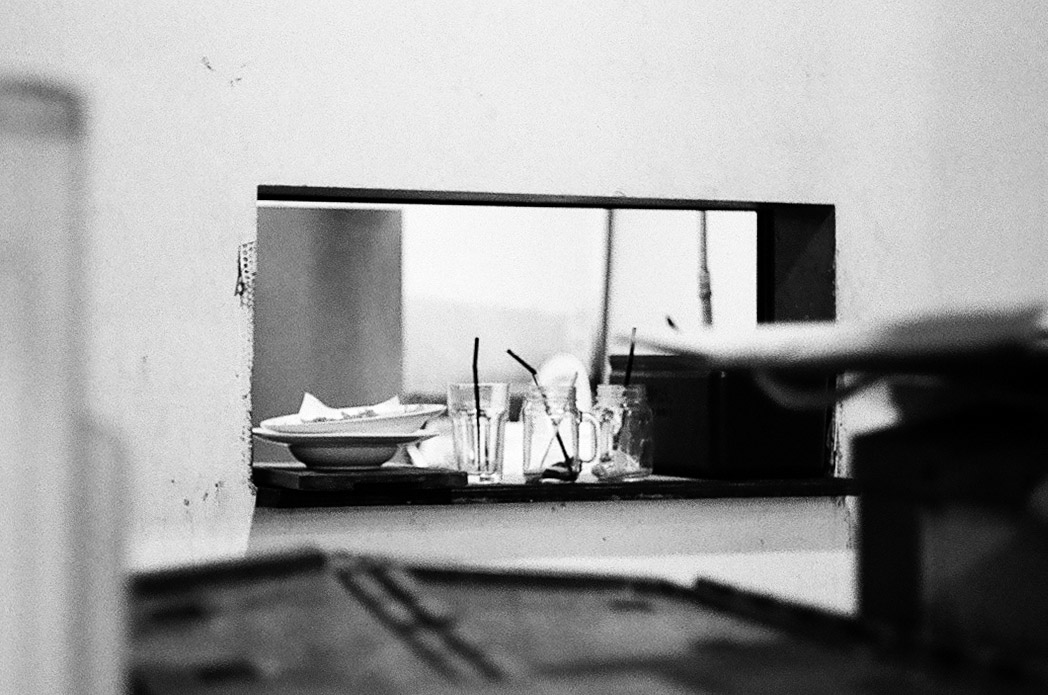 Then we started looking for a bar. In Singapore, people don't smoke in public. And for drug traffic you get the death penalty.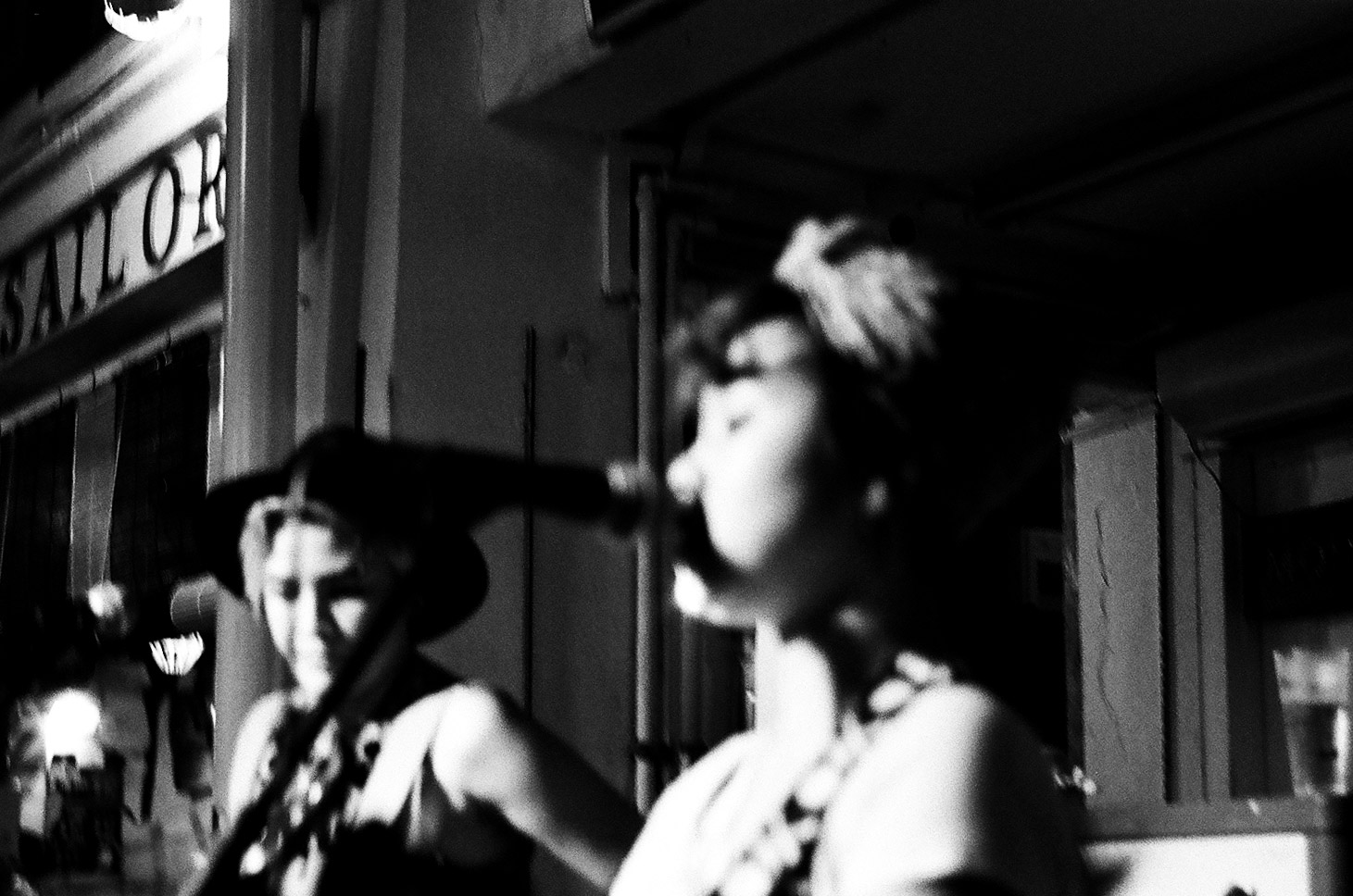 We found a touristic area with lots of bars. Visited one and got to the second one, where we stayed up untill night. Very expensive. You could pay 8-9€ for a beer.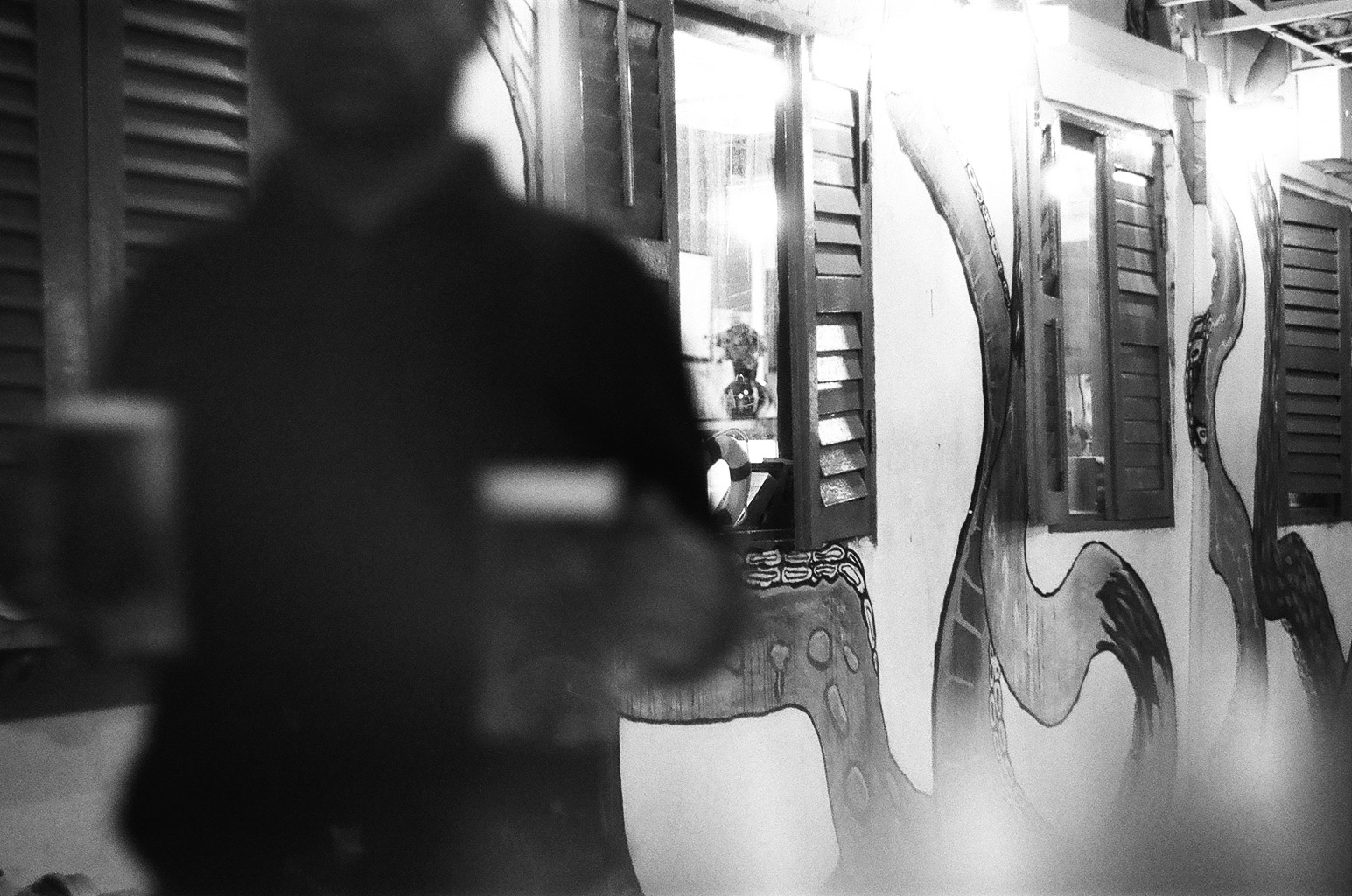 In a hotel room, I turned my headphones up and got asleep. Woke up at 8am. Alex could not sleep almost the whole night, so he made a plan for our trip instead.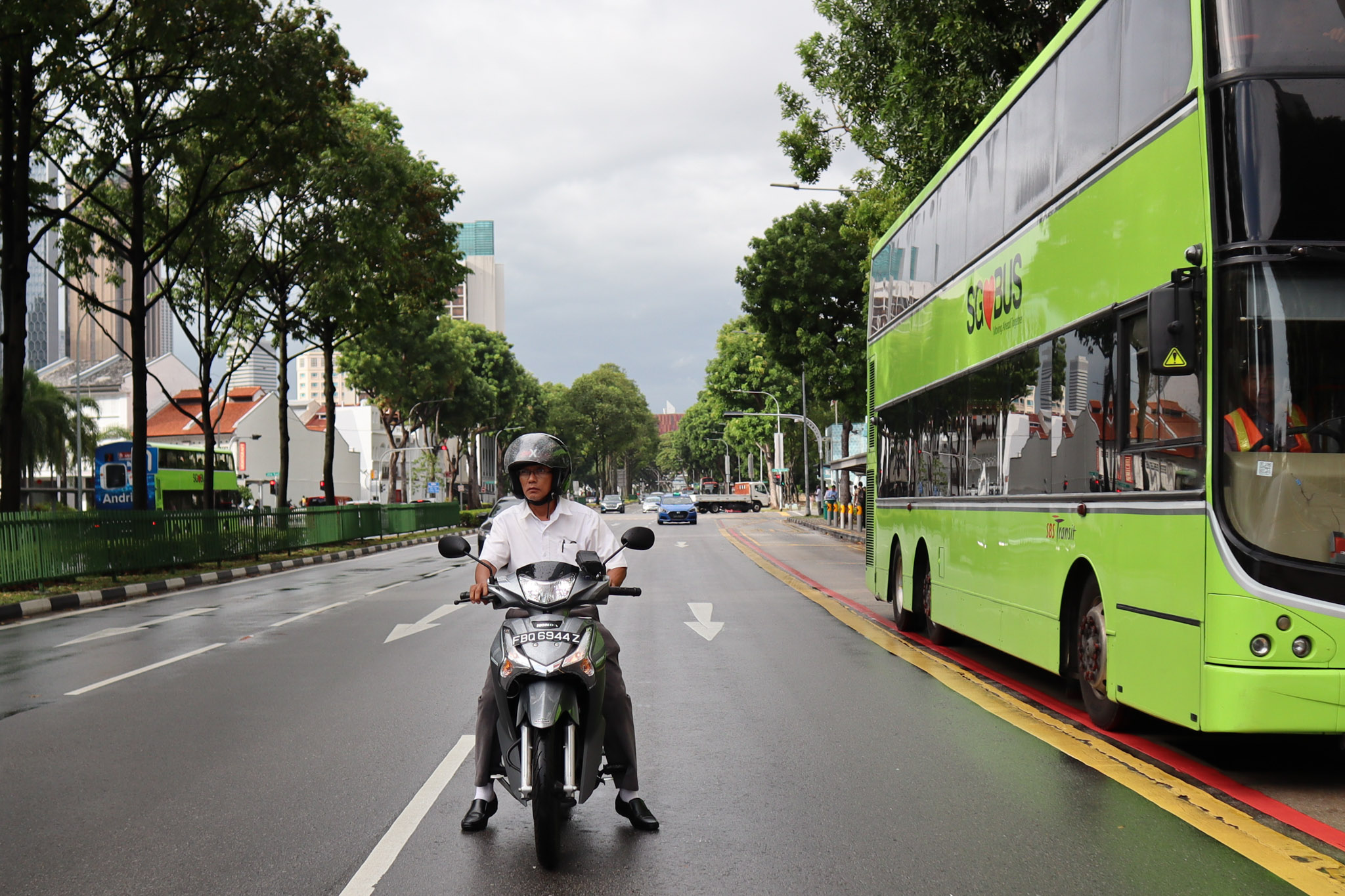 We checked out from the hotel and started looking for breakfast. Got two cold coffees in a night shop and visited MCd. Another option was a bowl of rice with chicken at any other opened cafe.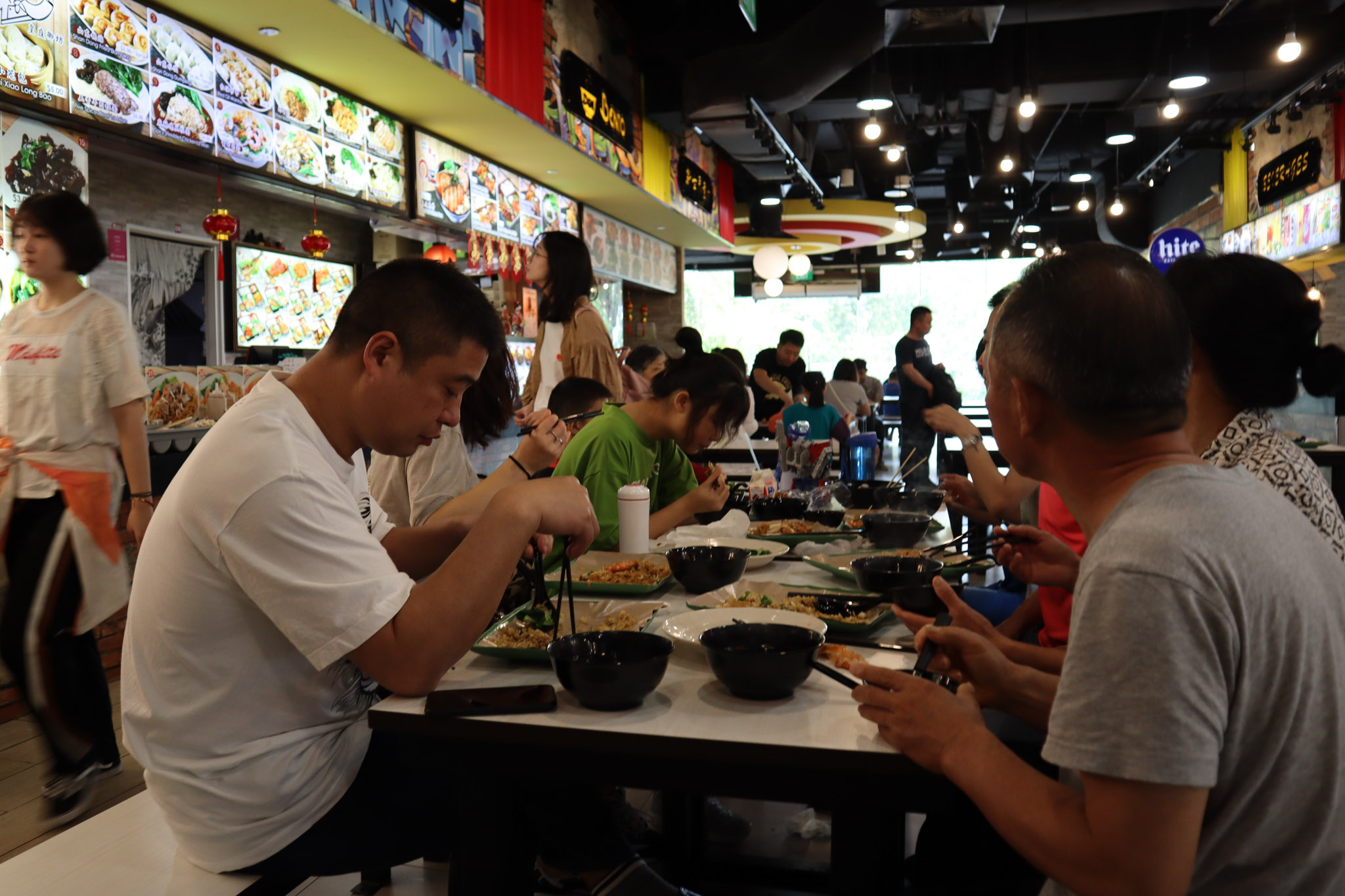 That's it, back to the airport. Please, scan your passport and your finger to enter.
We've got a deck of cards and played a bit to kill some time.
There were a number of empty seats on the flight to Phnom Penh. As soon as we took off, I changed my seat and ordered a small beer. Alex adjusted his headphones and turned off to sleep.
We landed, passed the customs. Got some money from ATM, american dollars. We found a tuk-tuk and 40 minutes later reached our hotel.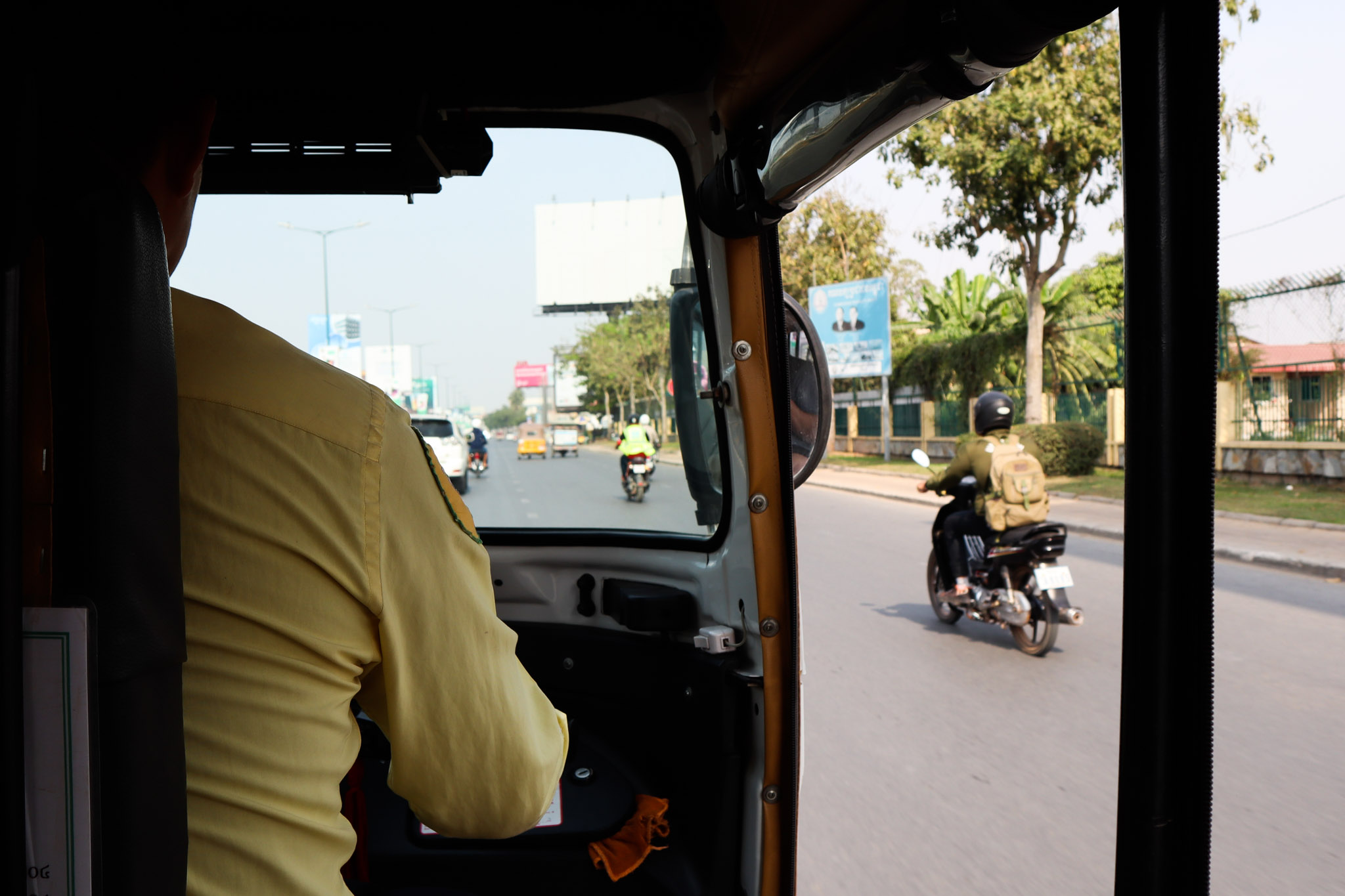 Checked in, got a dinner, a few drinks and a gin fizz, it was a happy hour. In our room, there were two beds, a balcony, a safe, and a tv which we even happened to watch that evening.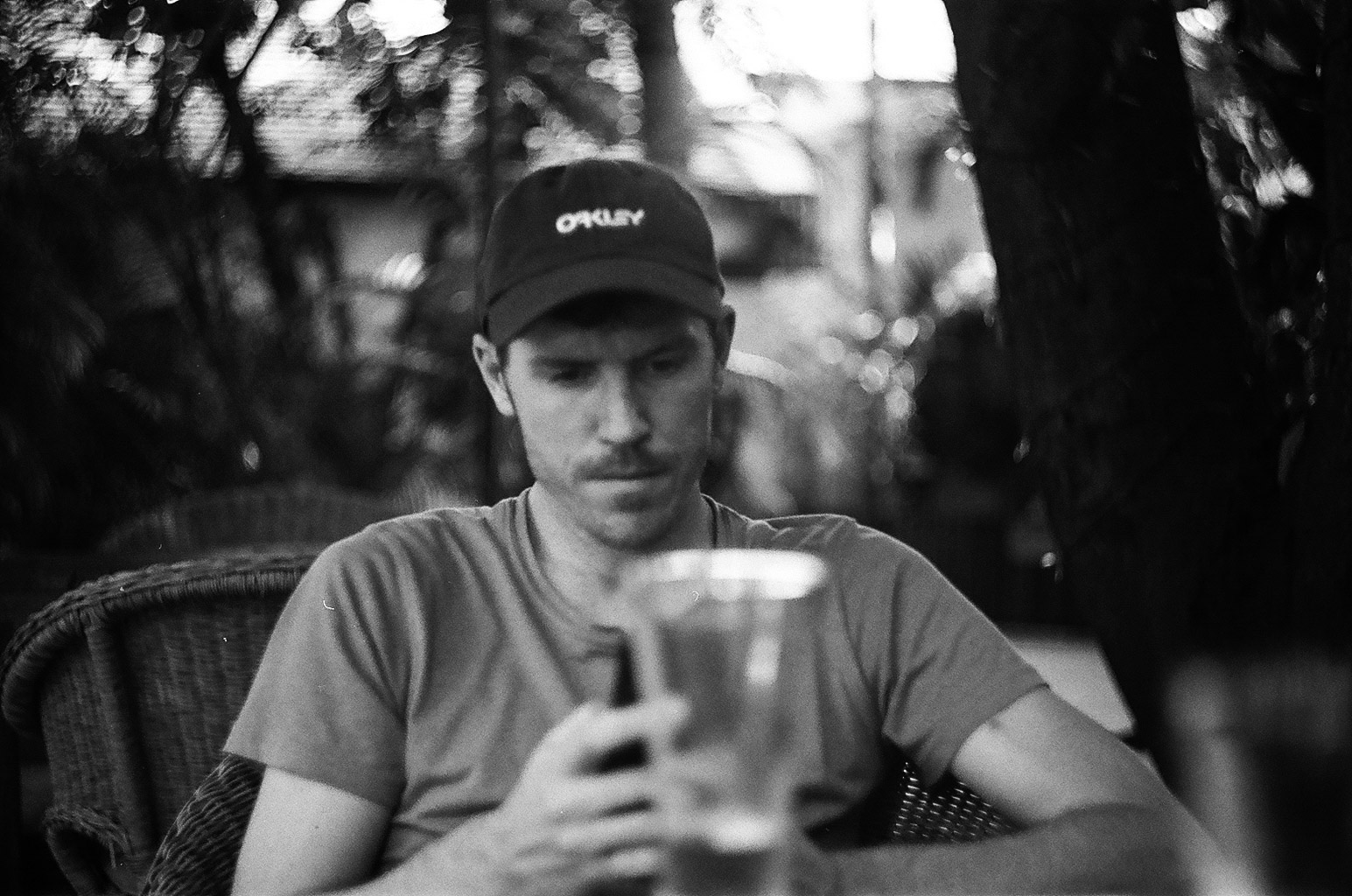 During the walk along the promenade it started getting dark. We tried to buy a beer but you need to exchange dollars to local currency before. 1$ is 4000 cambodian riel. 1 beer is 2250 riel.
We walked the whole riverside and stopped at a restaurant. Later, we got a tuk-tuk to another restaurant, closer to our hotel. After a dinner, we read a few threads on reddit and went to the bar called Red Fox 2.
On the way back to the hotel, we were thinking that our driver takes us anywhere but not where we asked to, so we told him to stop tuk-tuk. It stopped right in front of the hotel.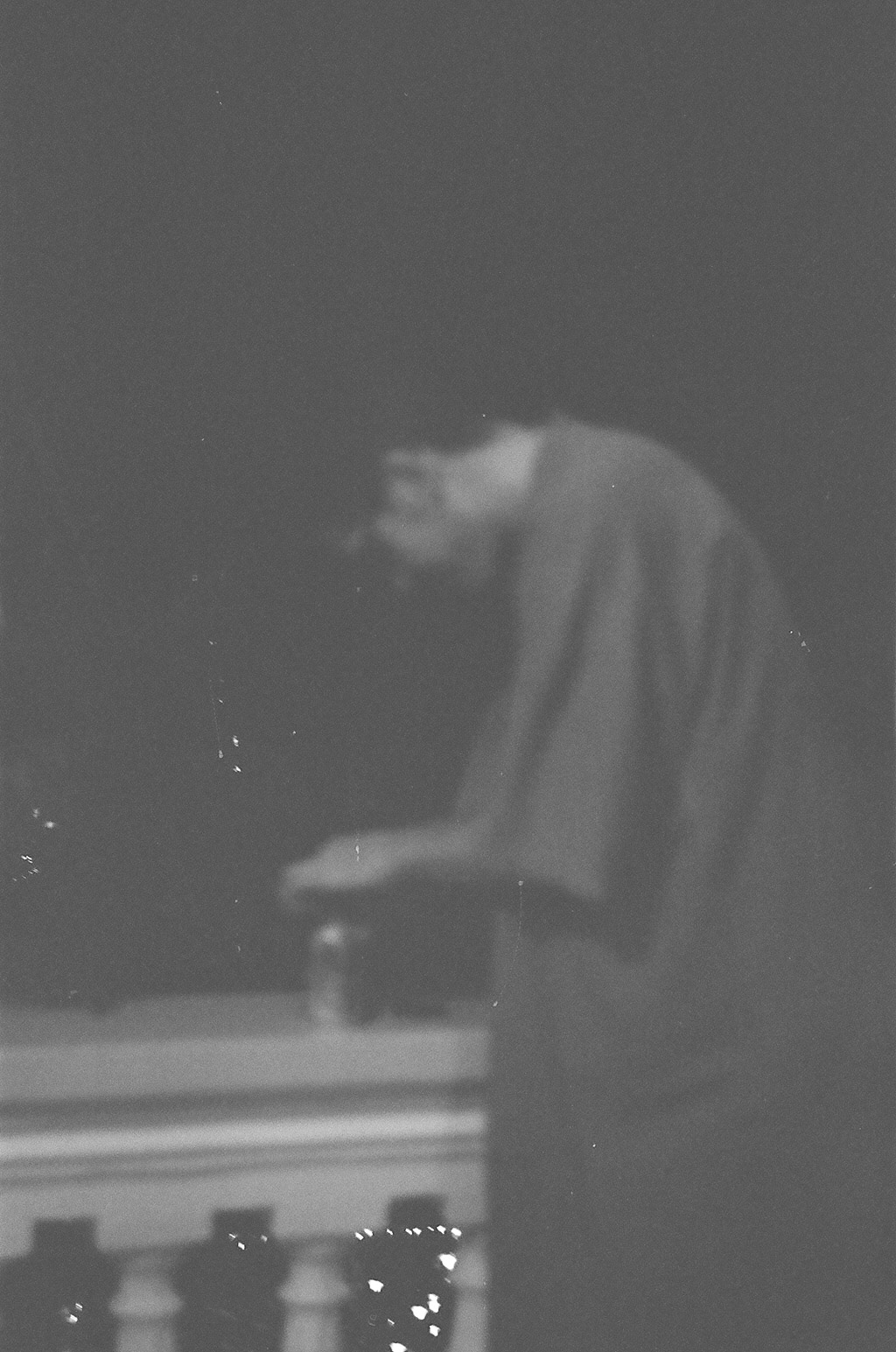 Visit swimming pool before going to sleep - what a great idea. Somewhere between the room and the pool I lost my glasses and the rest of the trip turned into an absolute disaster.
22 Jan
After breakfast we took a tuk-tuk straight to the museum.
On the way to the boat trip, we found a lot of 100 dollar notes on the street, and a random driver stopped nearby and told us that all these money are fake.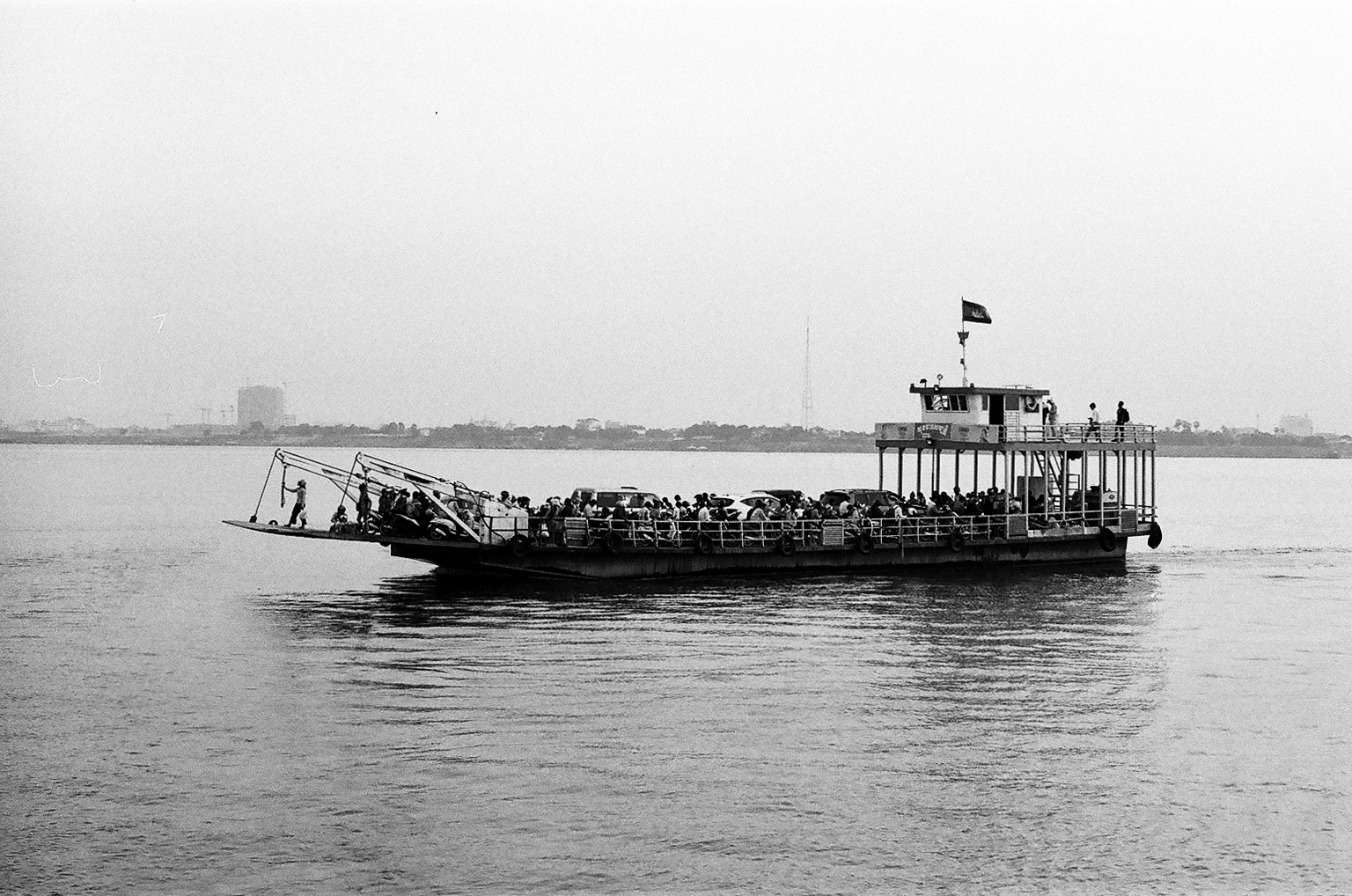 It smelled like shit on the boat. Most likely because it was parked right in front of sewage.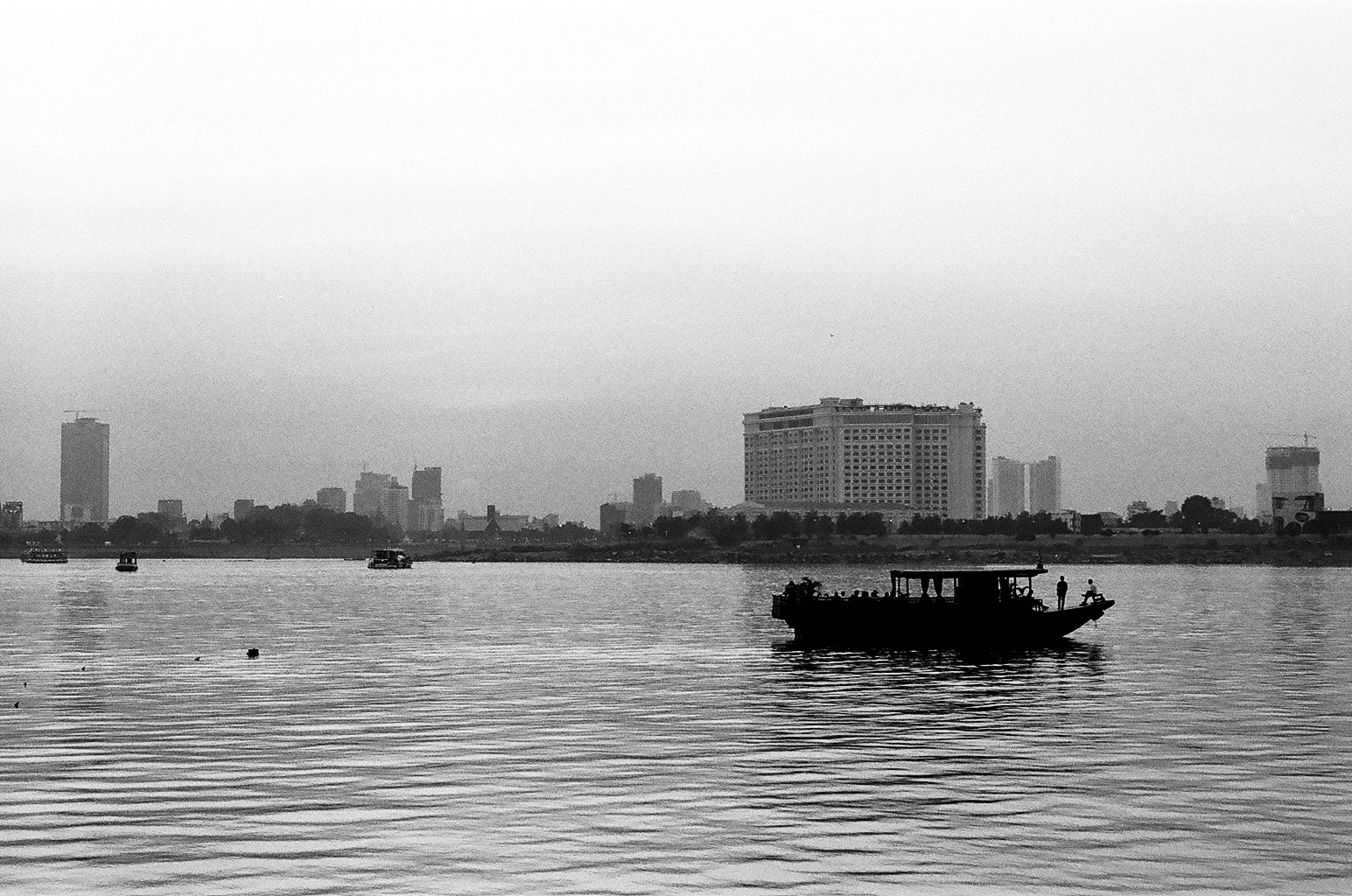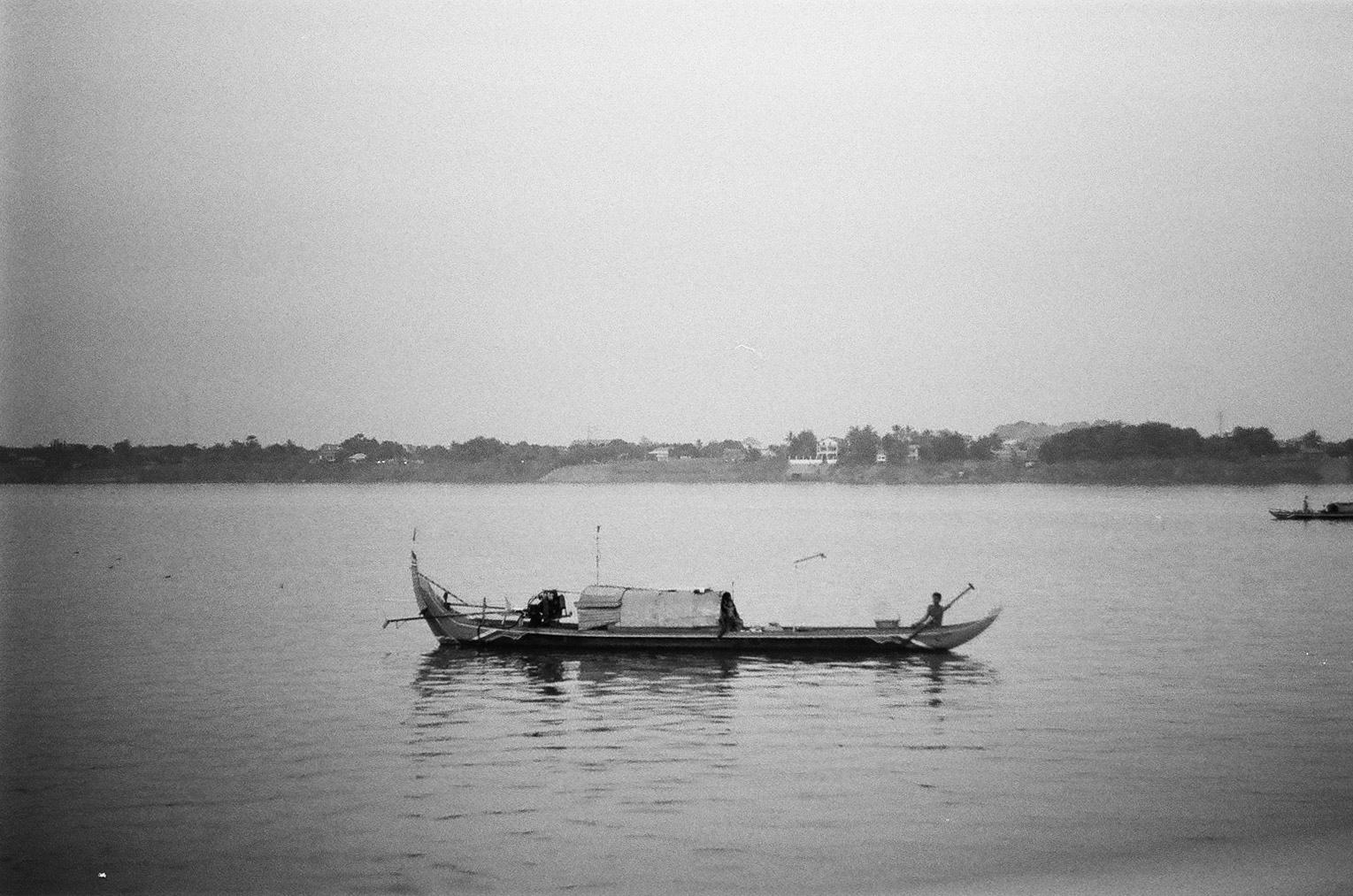 We spent two hours crouising around floating villages, small boats and ferries.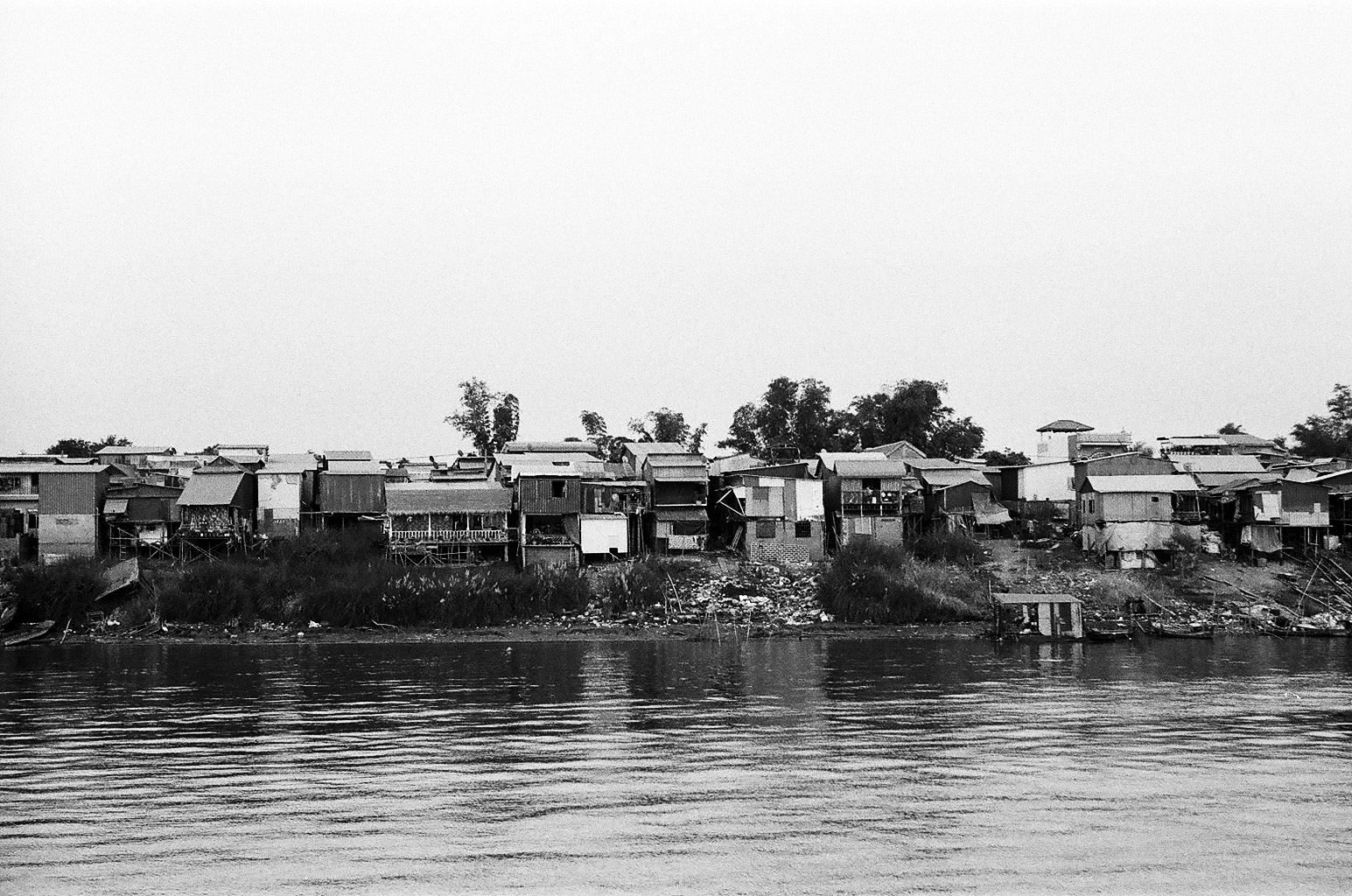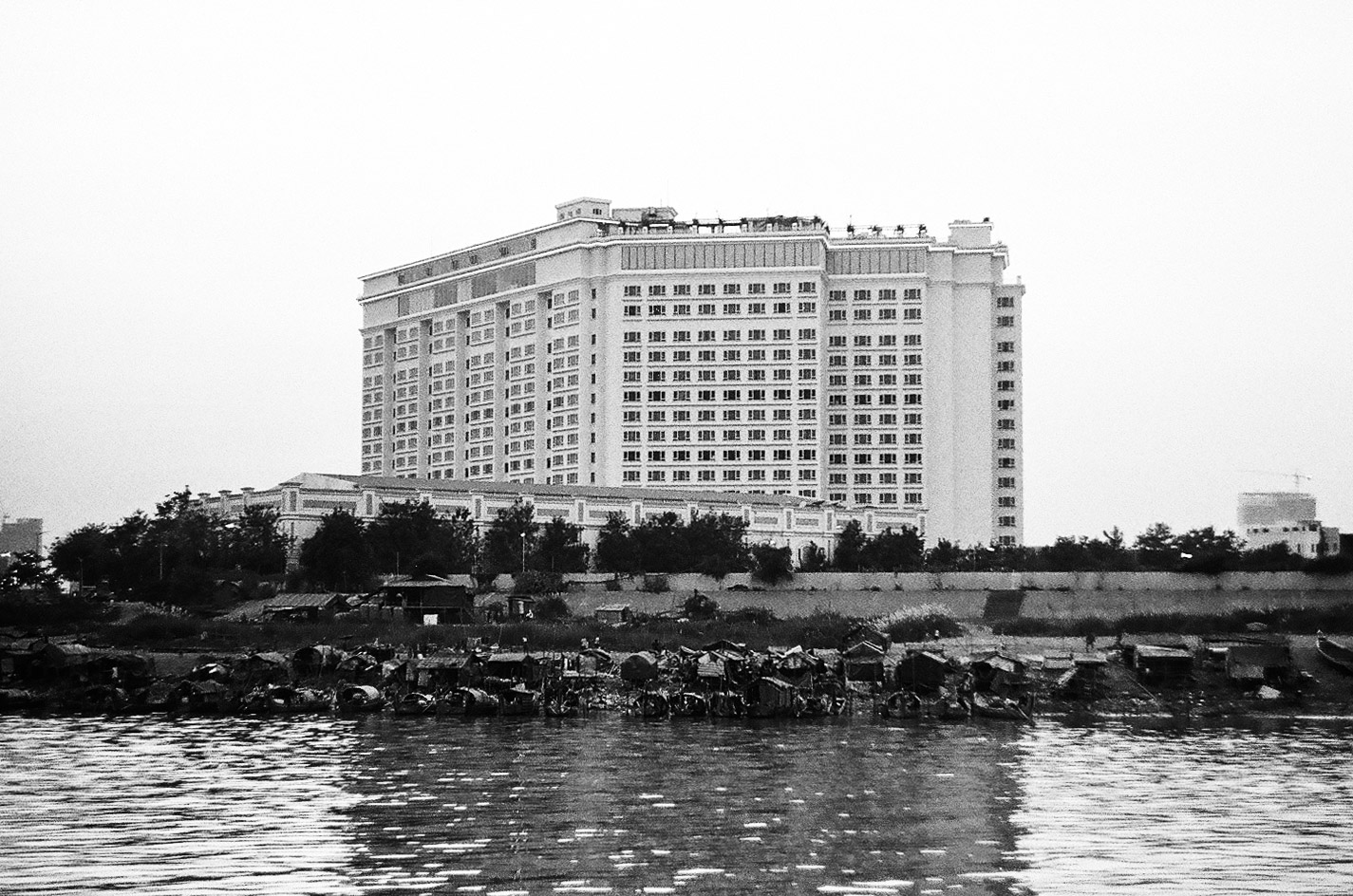 And when it got dark, finally we came back to our sewage.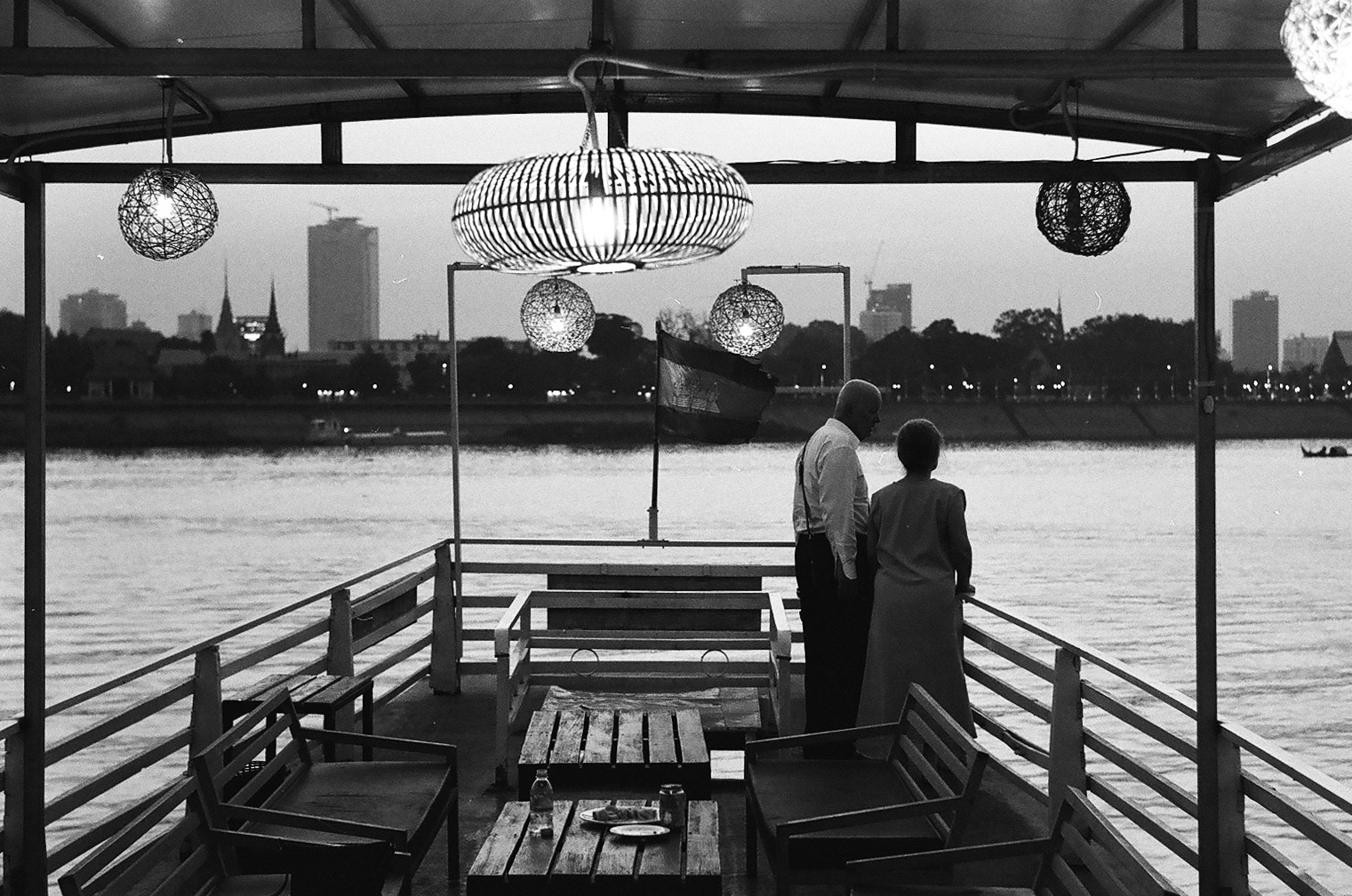 I tried to buy spectacles but ended up having a pair of lenses. The last time I wore them was that one time in uni. It took me 40 min to put them on, but it worked out.
Catching and throwing game, where the ball is some fruit - this is how that day has finished.
23 Jan—24 Jan
In the morning, we ordered a taxi to get from Phnom Penh to Krong Kampot. Somewhere in the middle of our trip, taxi driver stopped the car and opened a window to get blessed by a monk. That's it, we got to Kampot blessed by Buddha.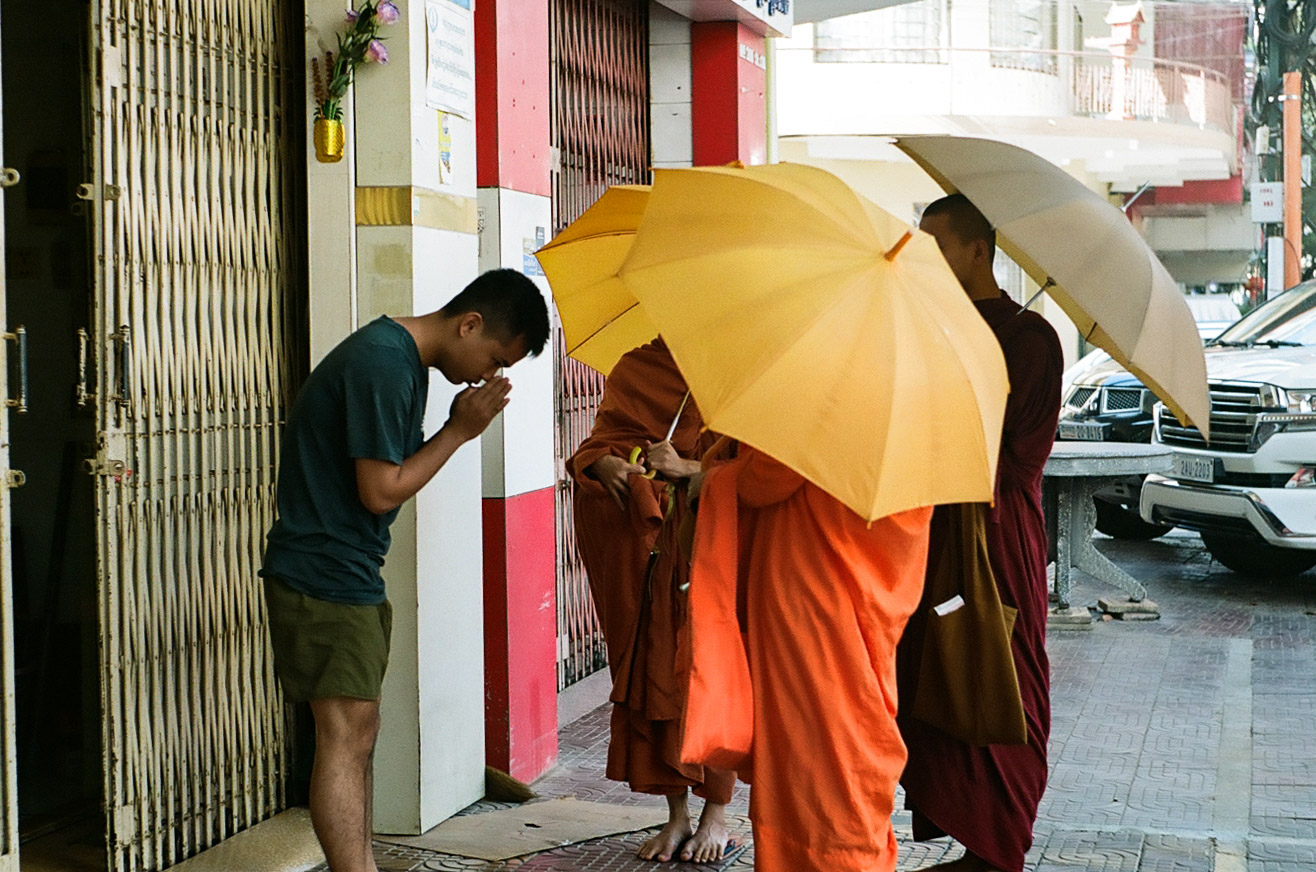 Kampot is famous by their peppers.
We got the bus tickets to Otres Beach, also known as Shittown, and went to a bar. There we had a nice chat with Andy, a father of two kids, from New Zeland. He gave us a small present and we took off.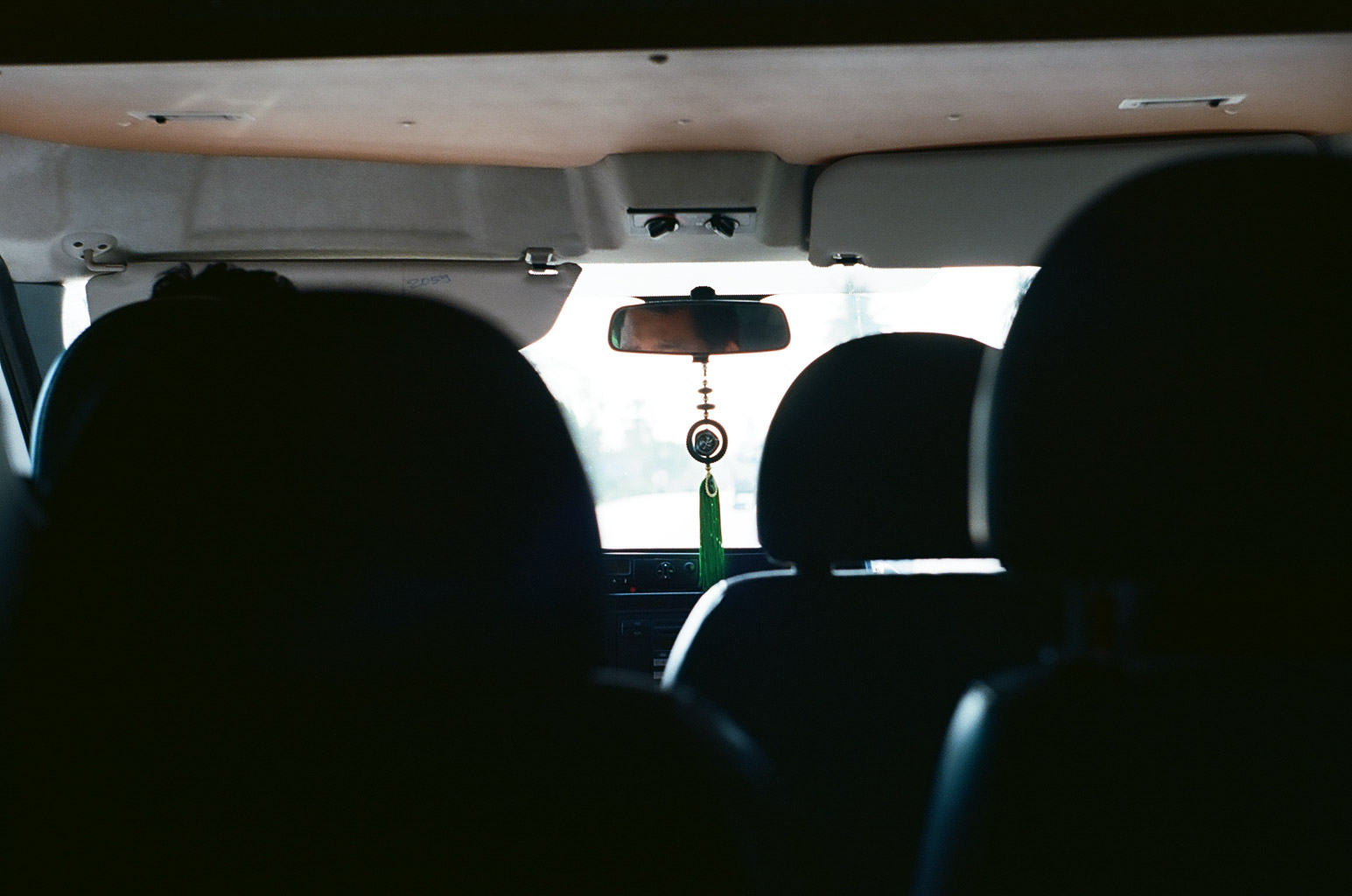 Bus driver was a bit strange. He was constantly dealing with someone over phone calls. We had to convince him to make a stop where we needed, for additional payment of course.
It's hard to call Shittown a town. Somehow we managed to get to the town on a tuk-tuk. Ghost town, with a lot of unfinished buildings. I've heard, Chineese companies wanted to make a business there but they got kicked off by Cambodian goverment.
We found our hotel, and sat down to relax after the long day.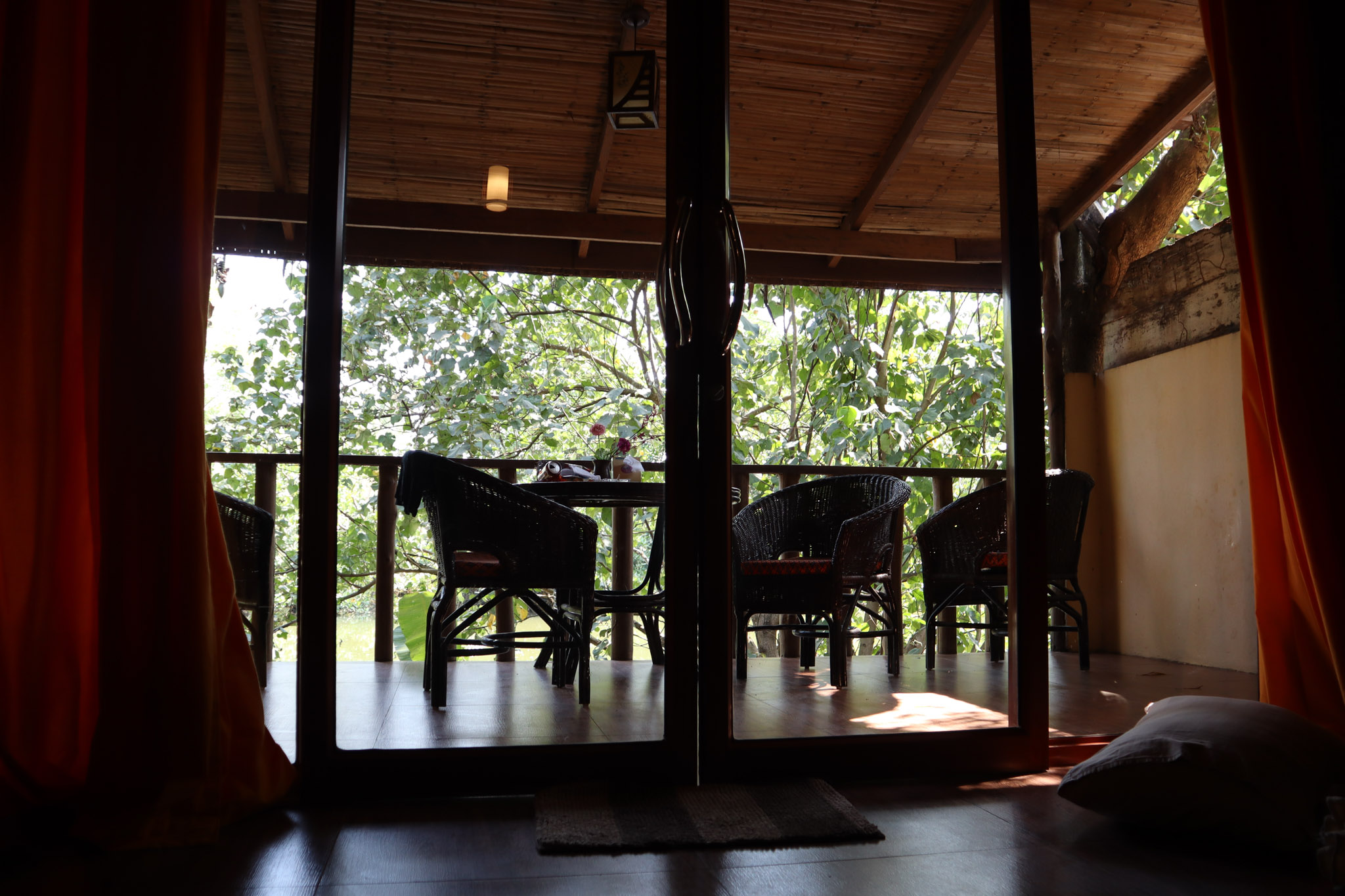 Tuk-tuk to a white beach. It will be a great destination for tourists when they finish construction.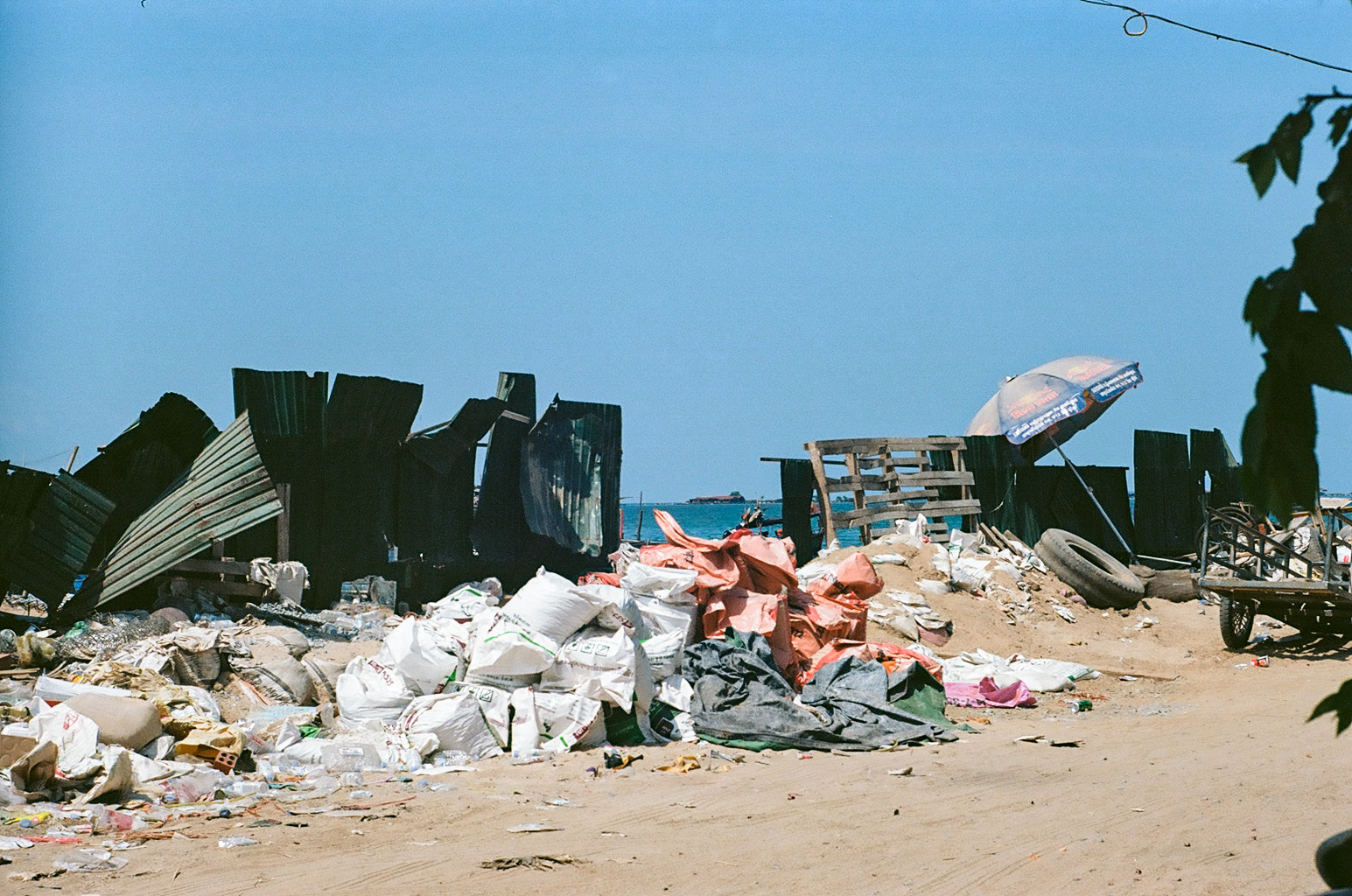 Two hours before sailing we were already looking at our boat.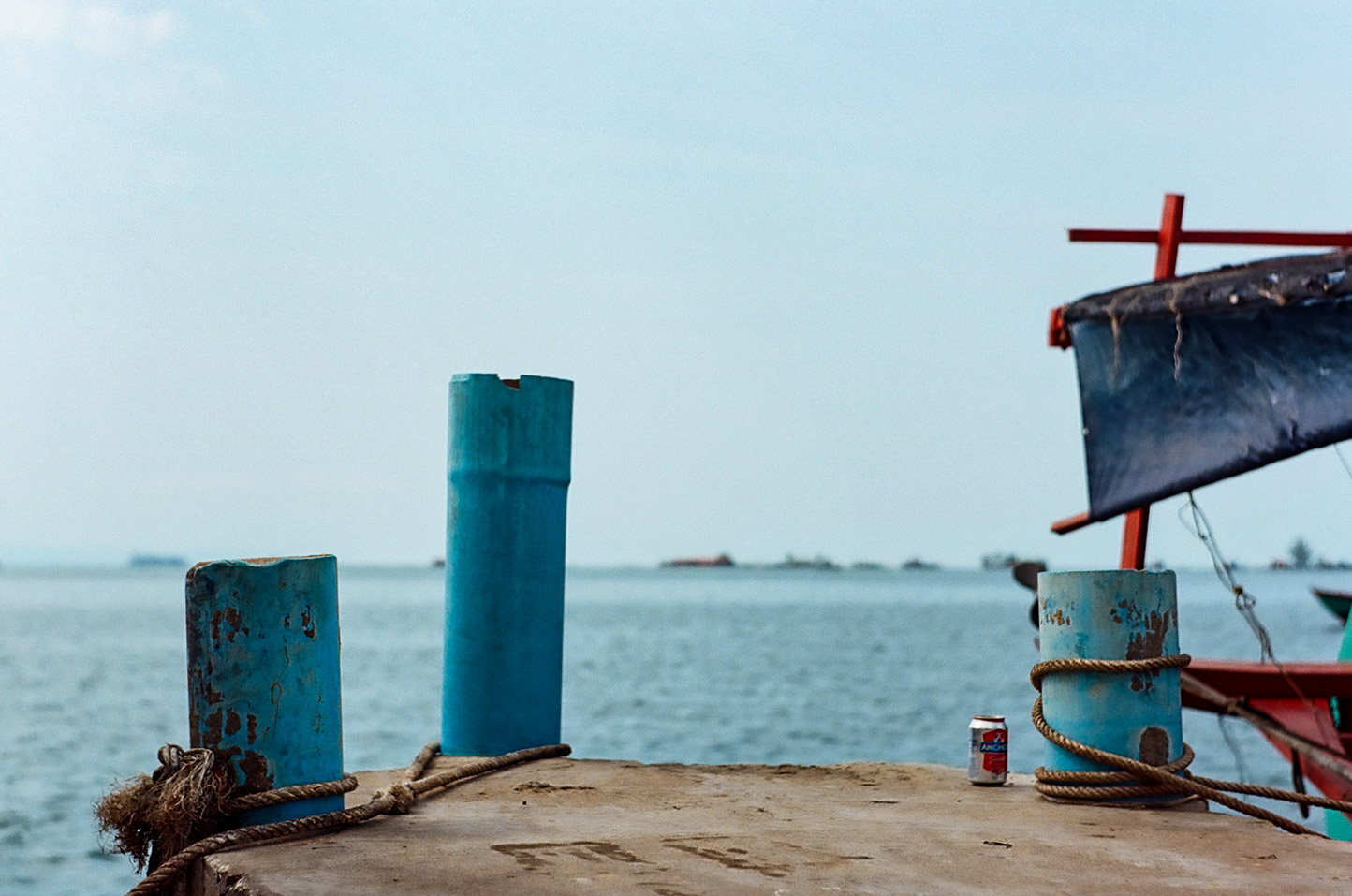 Locals were burning money and celebrating new year's eve.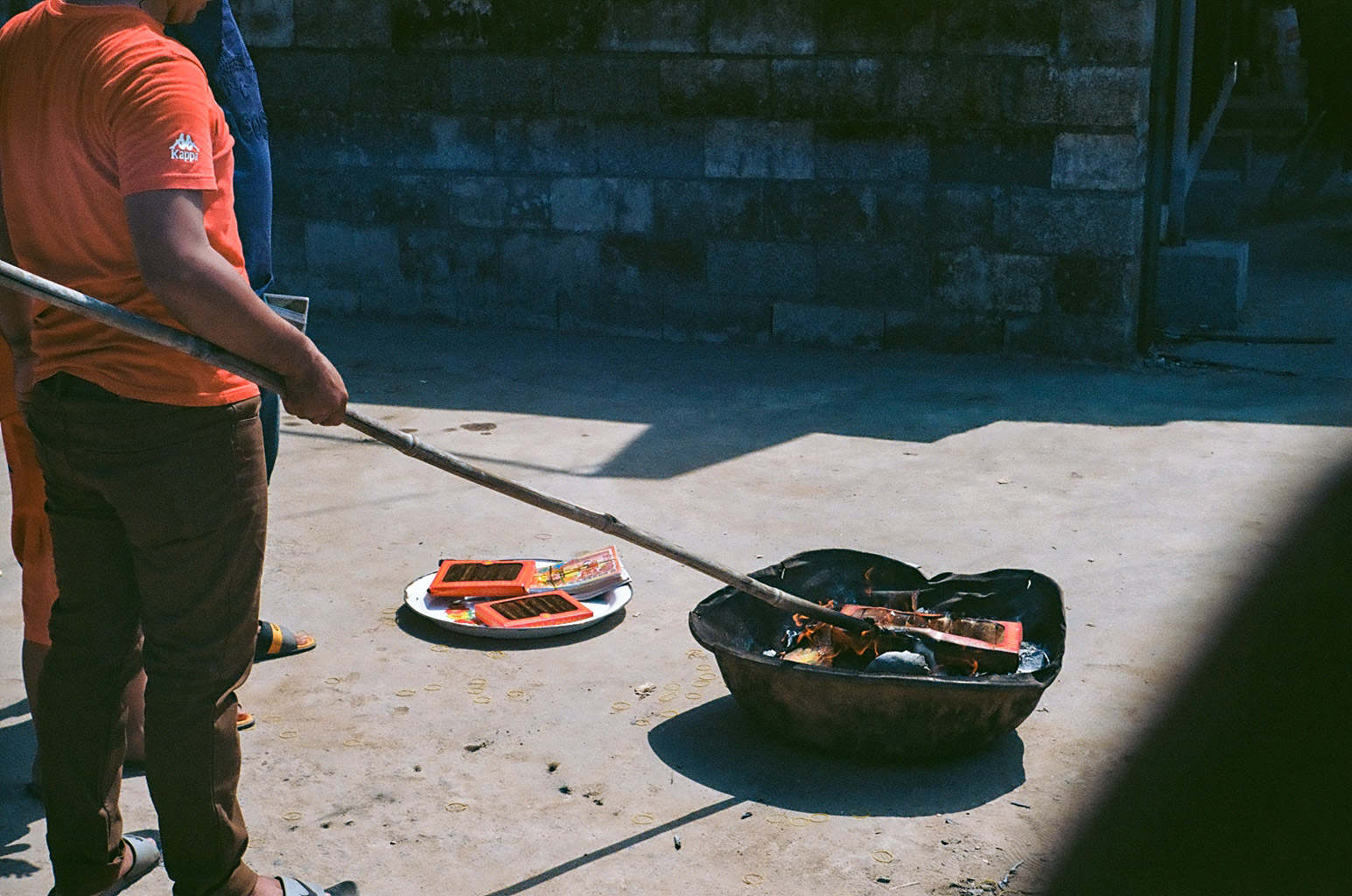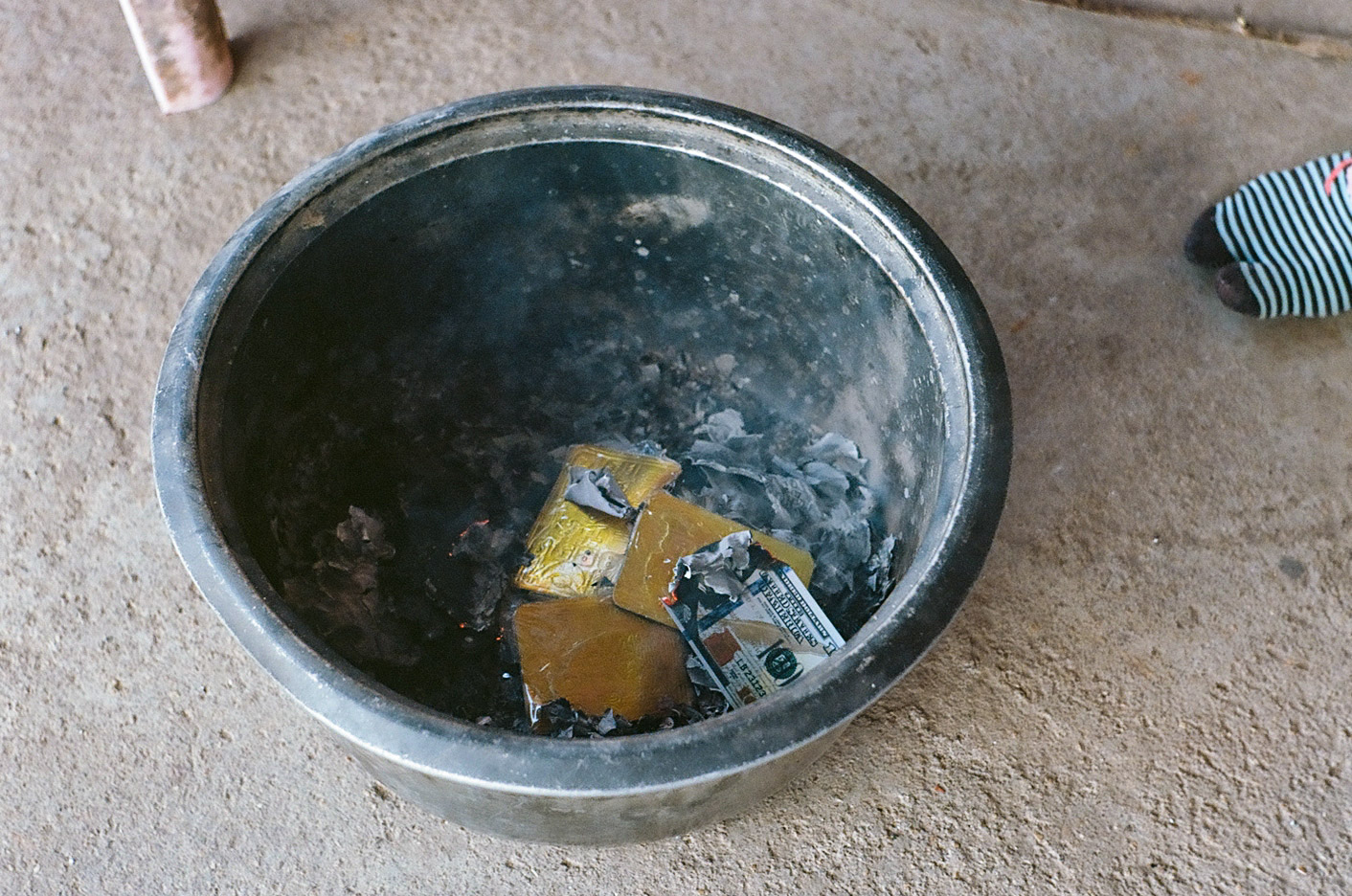 Finally we got on the boat.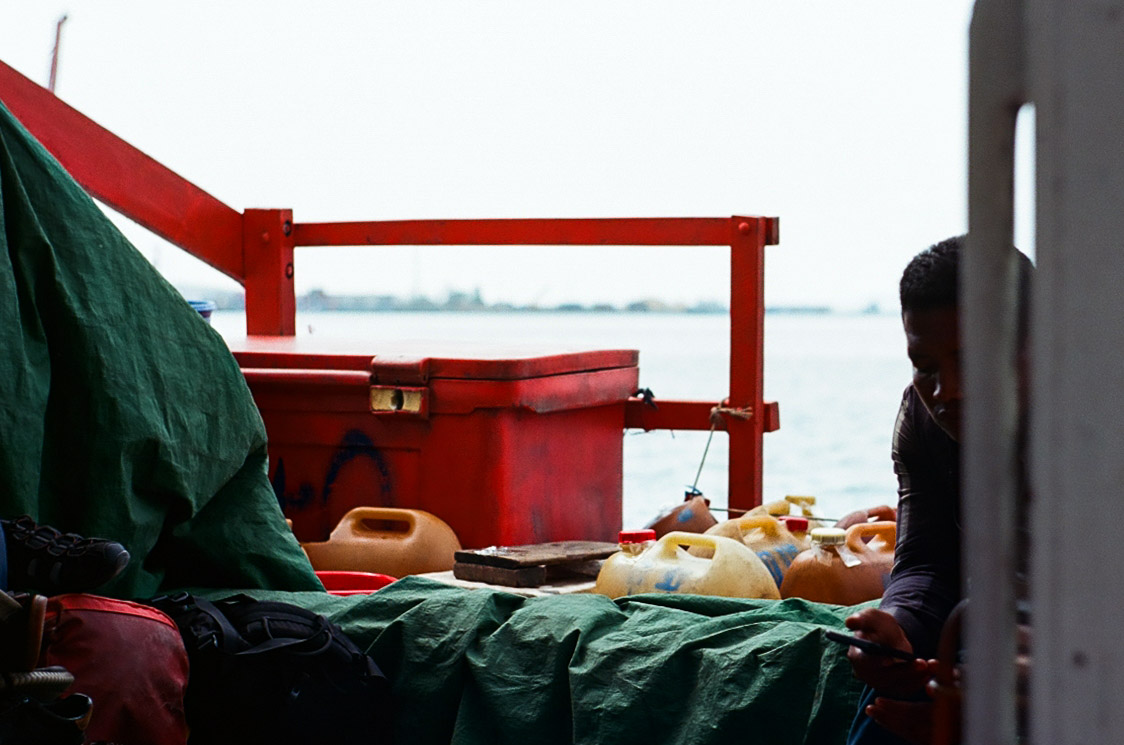 The whole way with our legs off the boat, we were looking at the sea and the people around us.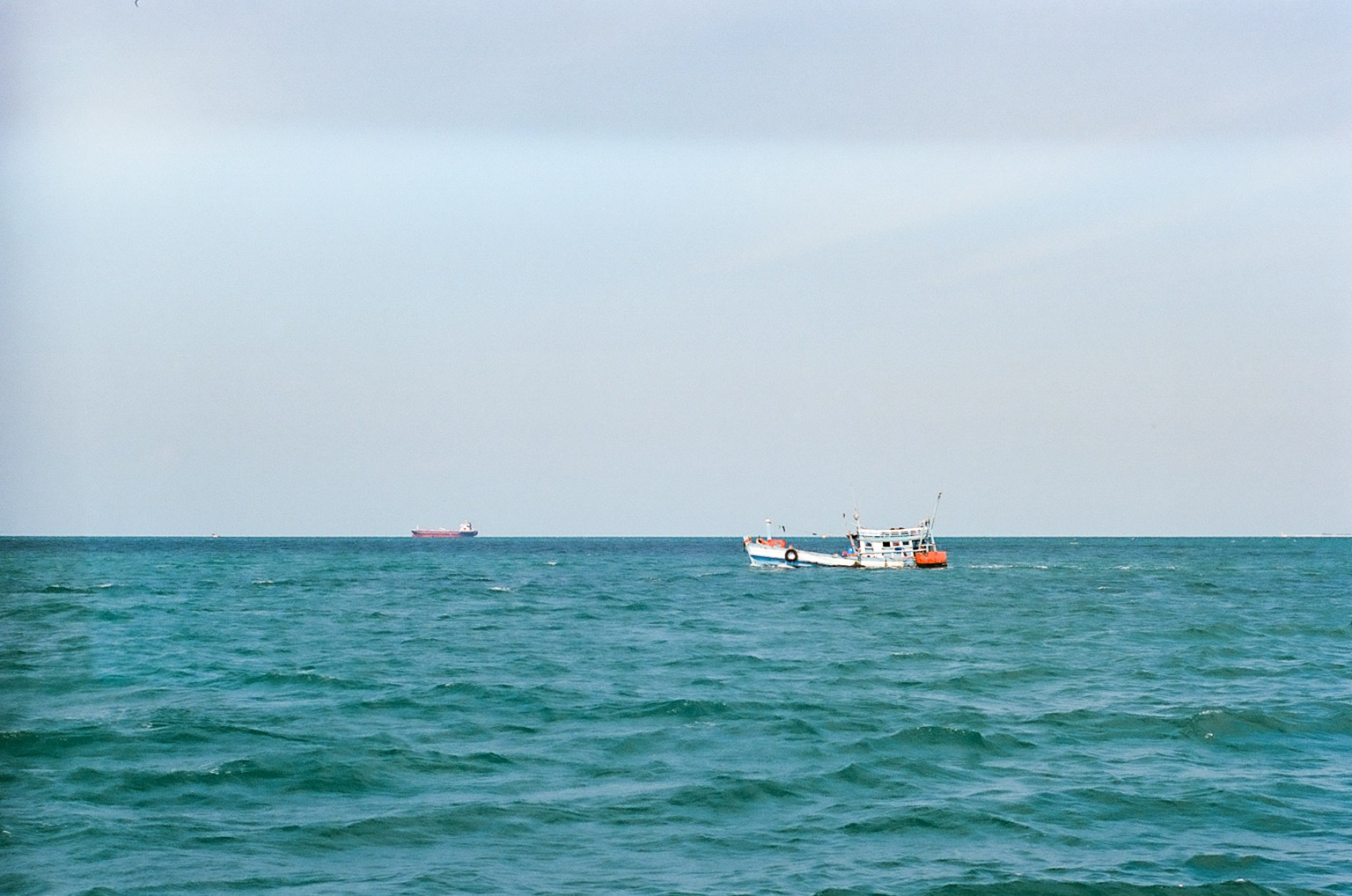 It took exactly two hours to get to the island.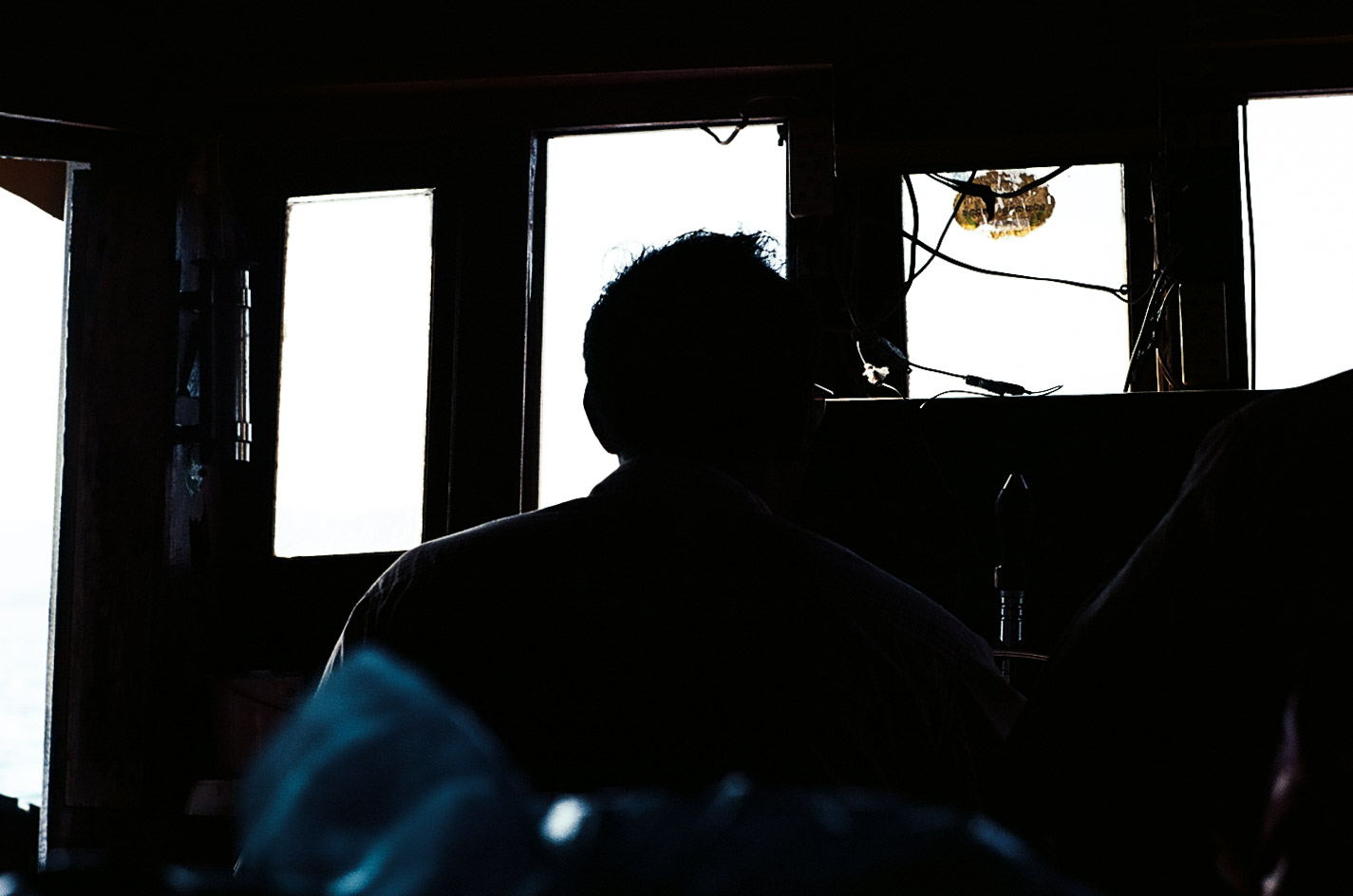 They explained some basic local rules, and we went off swimming.
We stayed in a bungalow constructed one meter above the ground.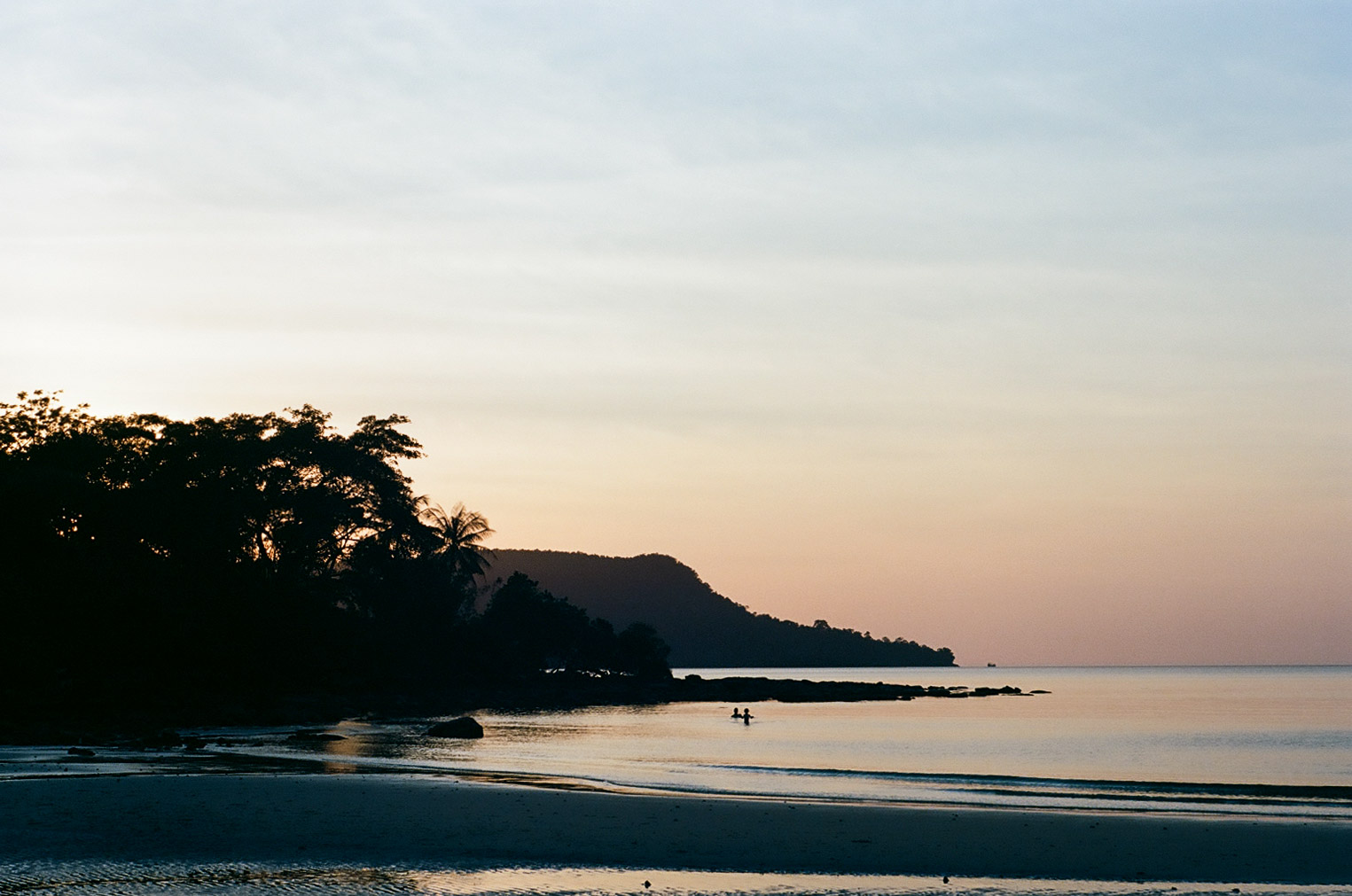 The first night there we found two guys from Malaysia. One of them lived in Ukraine some time ago and learned russian.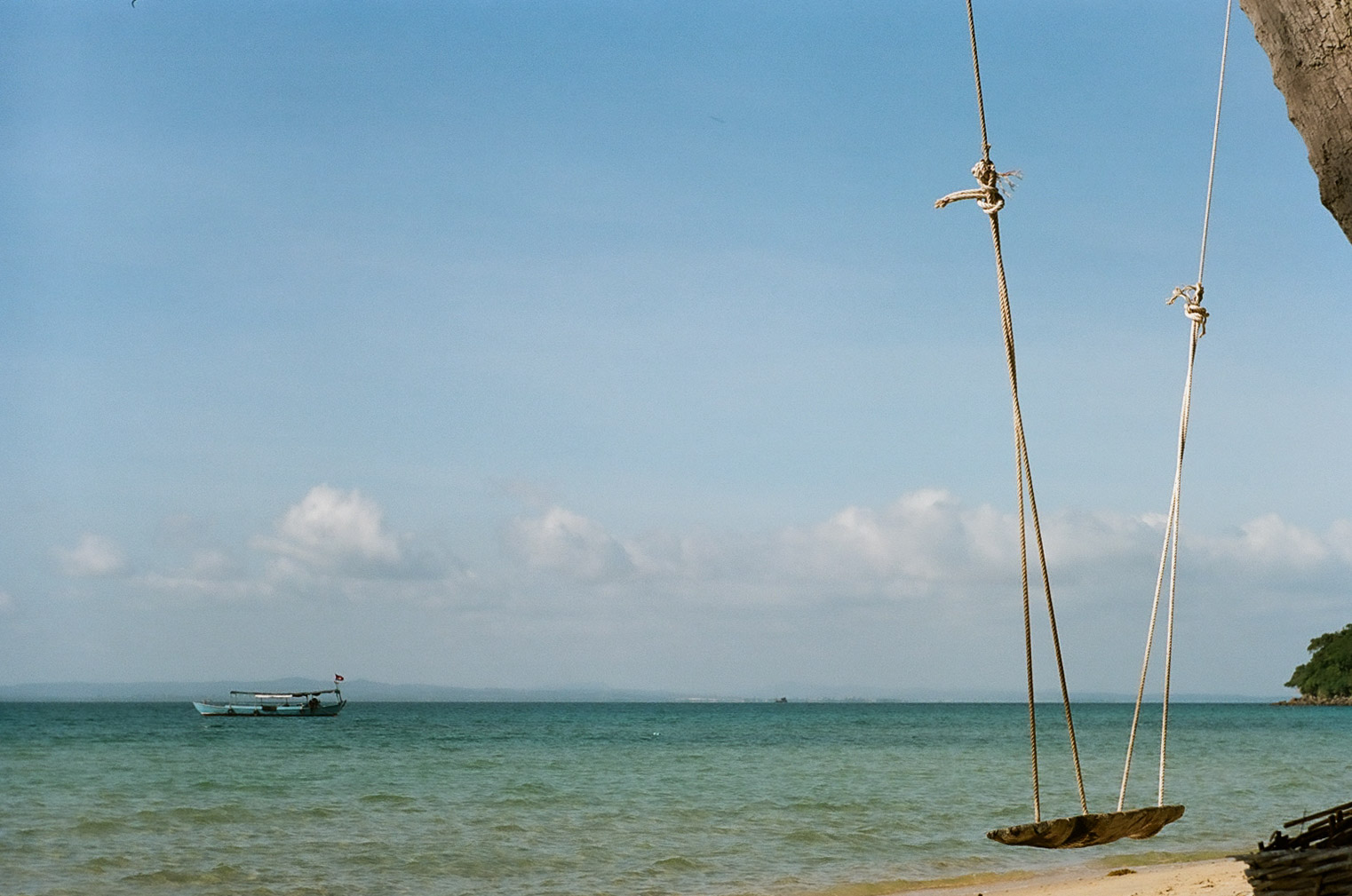 Then playing crazy eights with a french couple from China.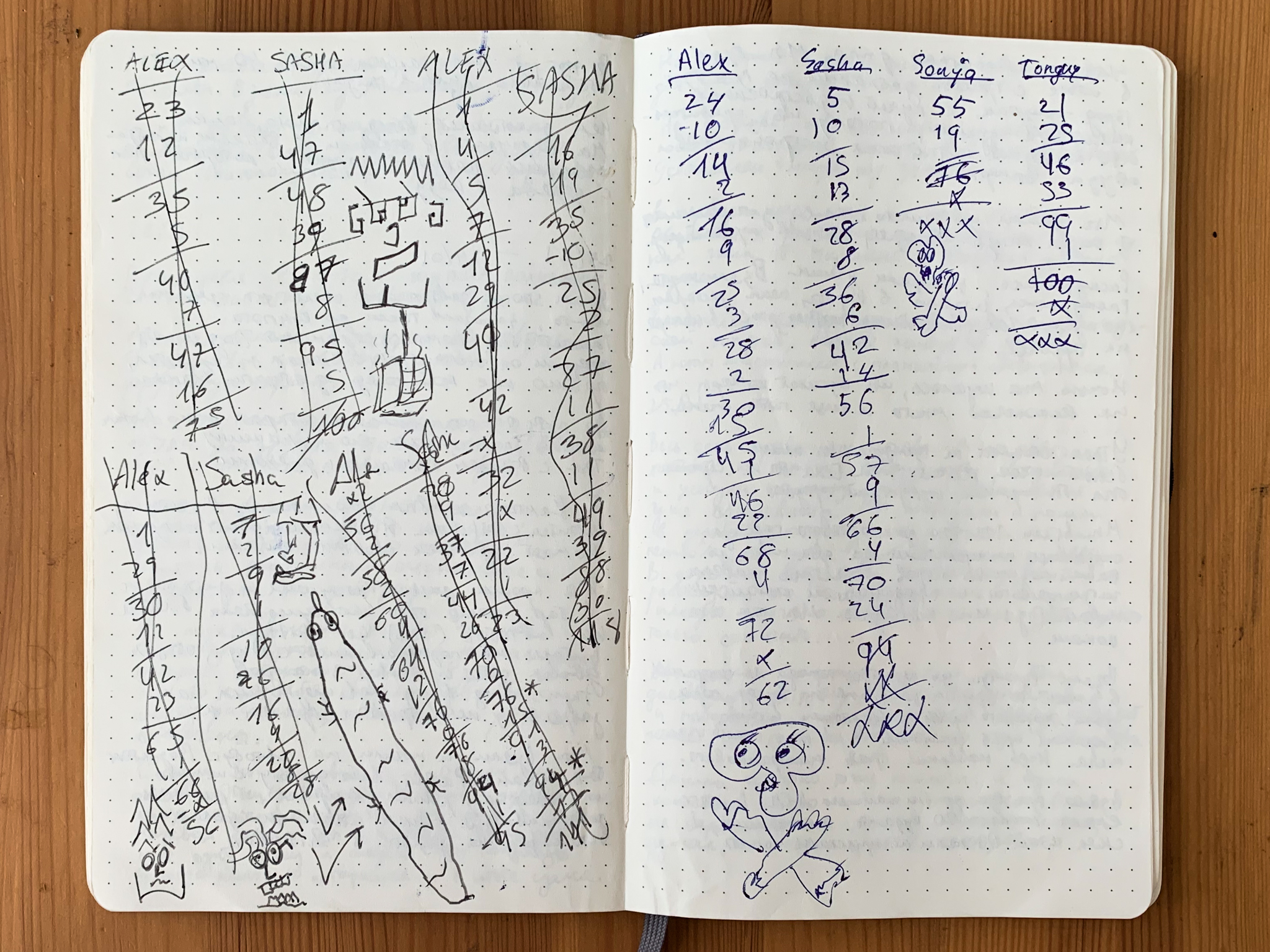 Before going to sleep, swim a bit through glowing plankton.
25 Jan
Spent the whole day on the island. Swimming, sleeping.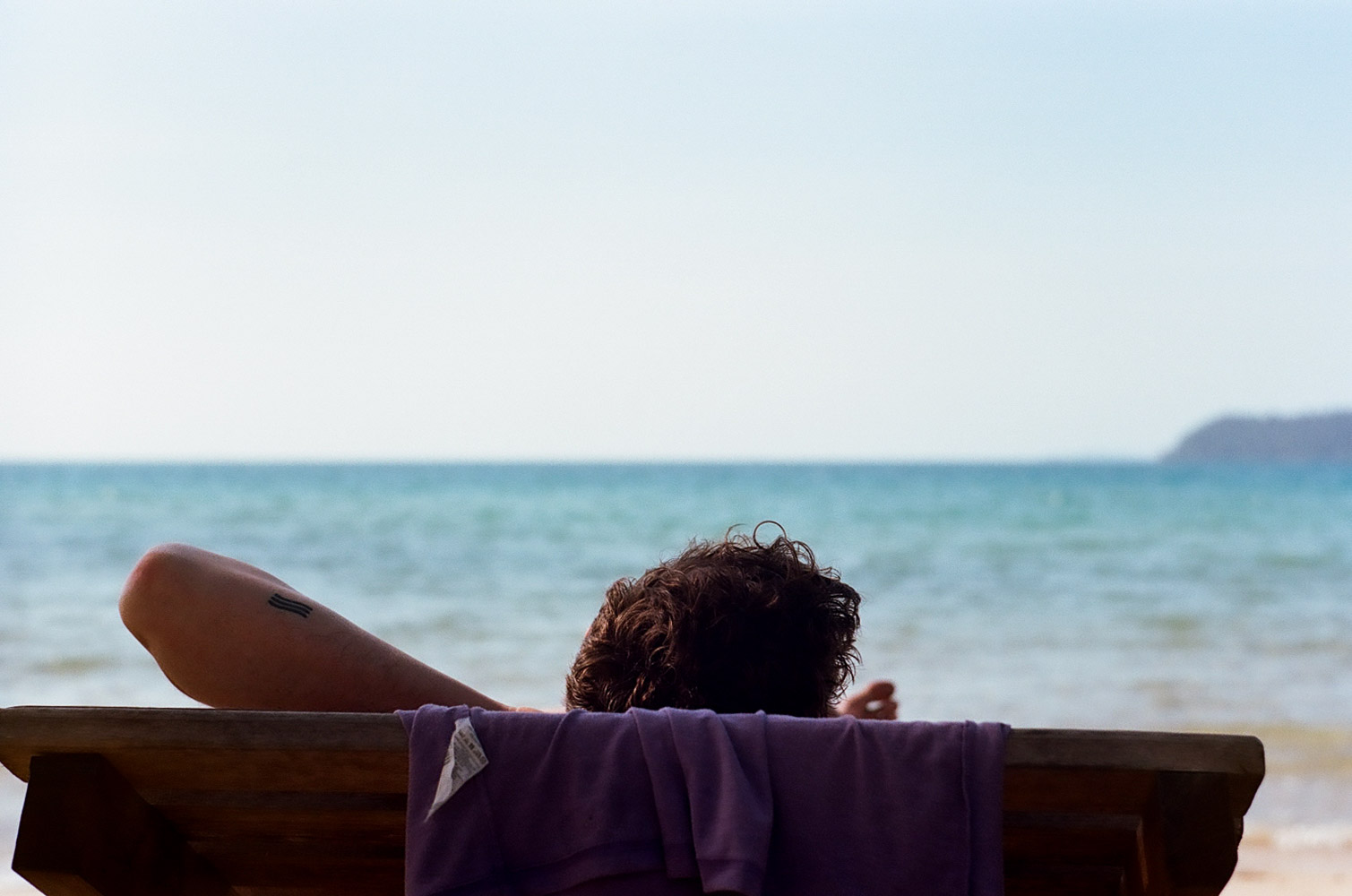 When i woke up, i was already sunburned.
After lunch we went to the village, just 45 min walking.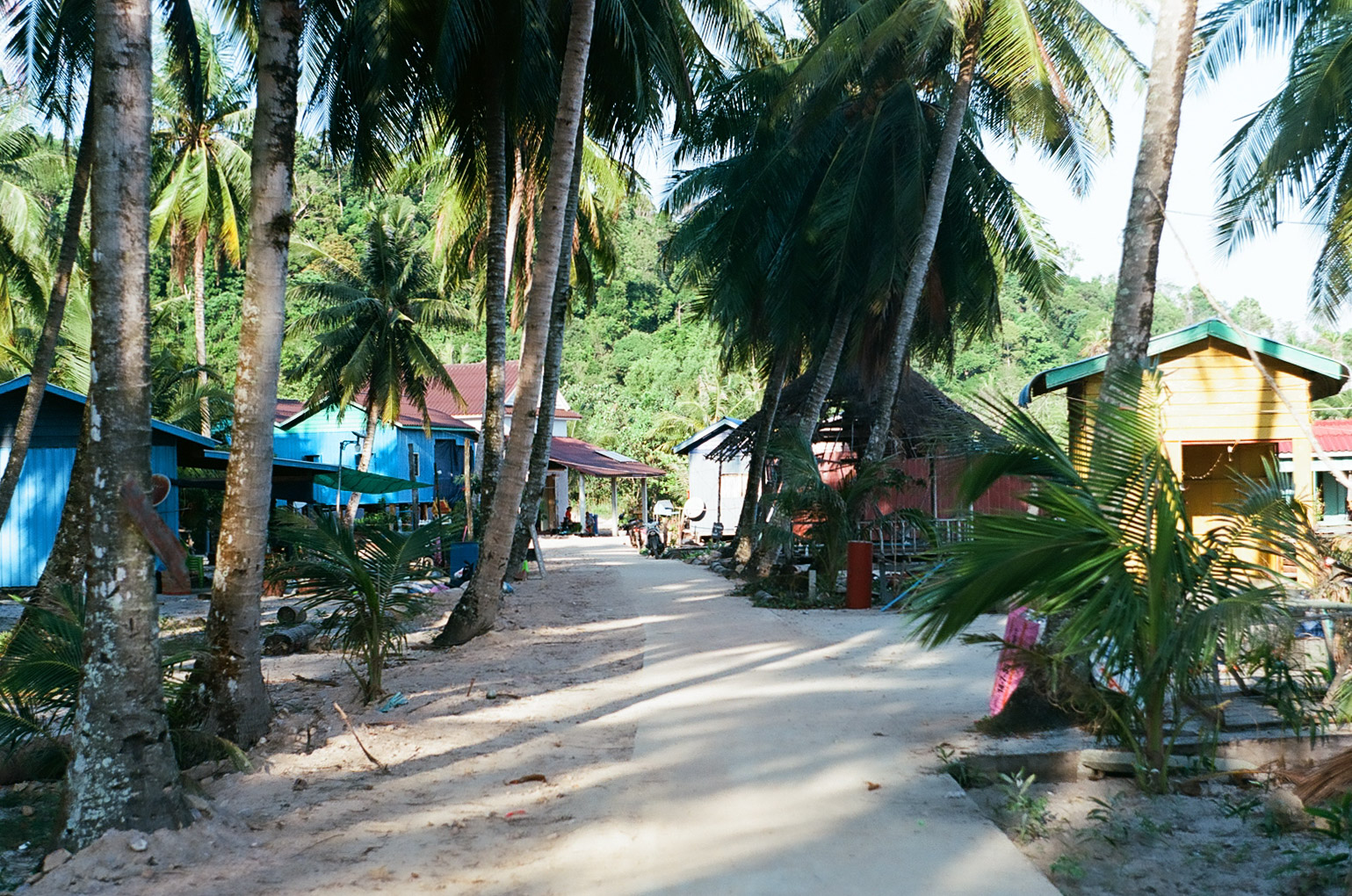 We saw strange trees on the way. In the village we asked a kid what are these trees. He told us it is cashew trees and you can eat its fruits or only suck juice out of them.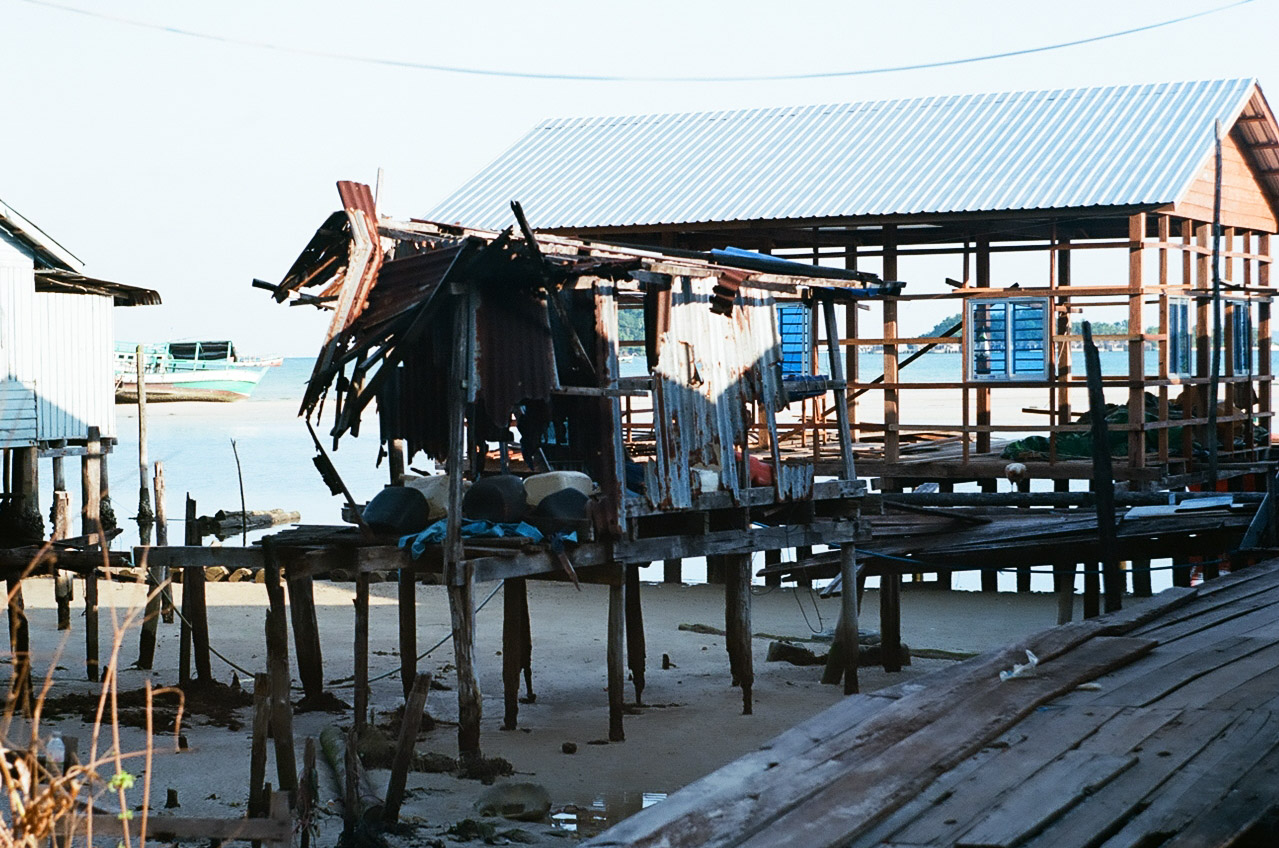 There was a guesthouse Fire Fly, where we met an american man. He lives half a year on the island, and other half in Phnom Pehn.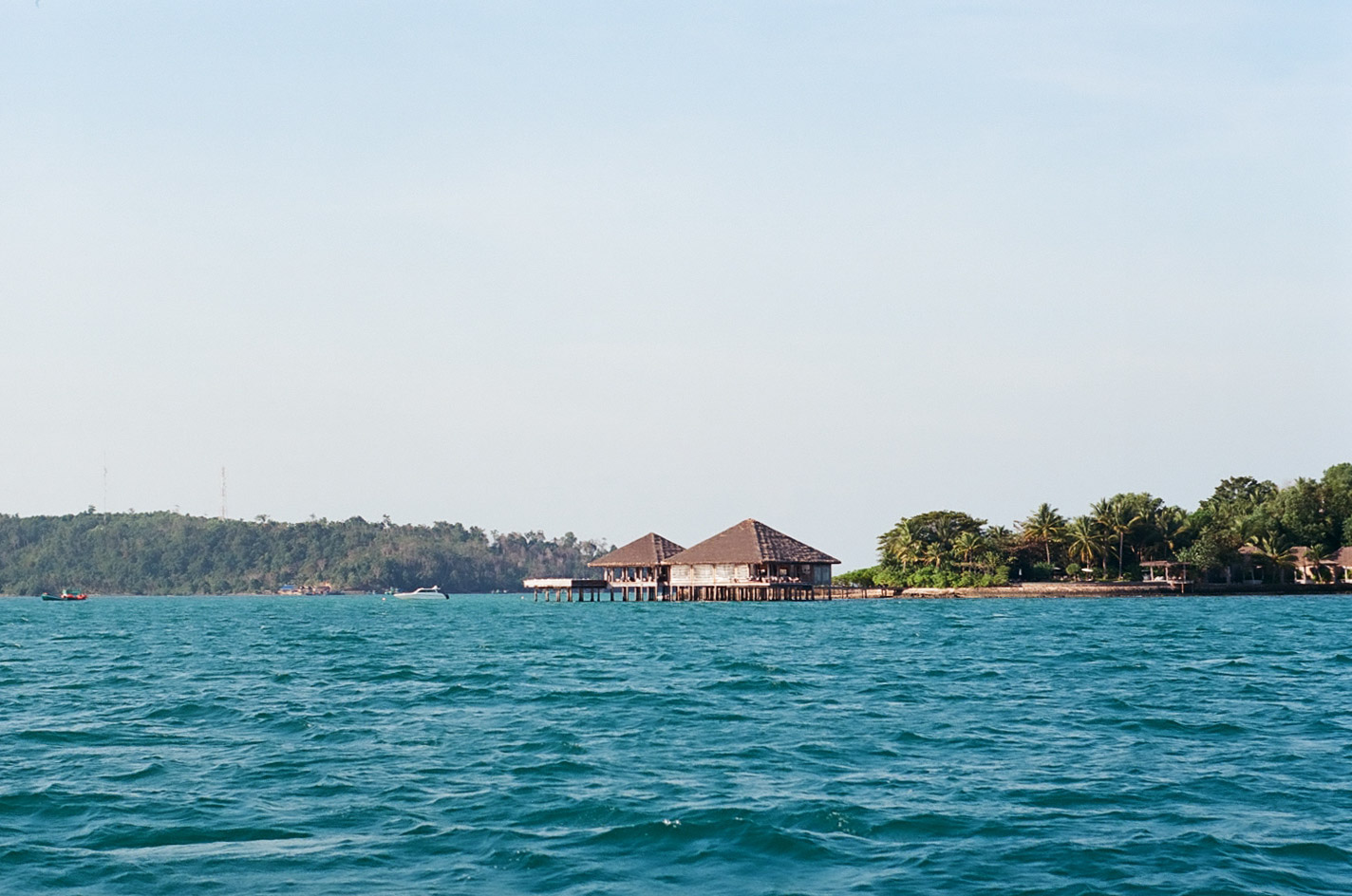 Walked back to our beach. I bought coconut oil and put it on every piece of my skin. Alex didn't believe me that it helps with the sun and thought it only helps agains mosquitos.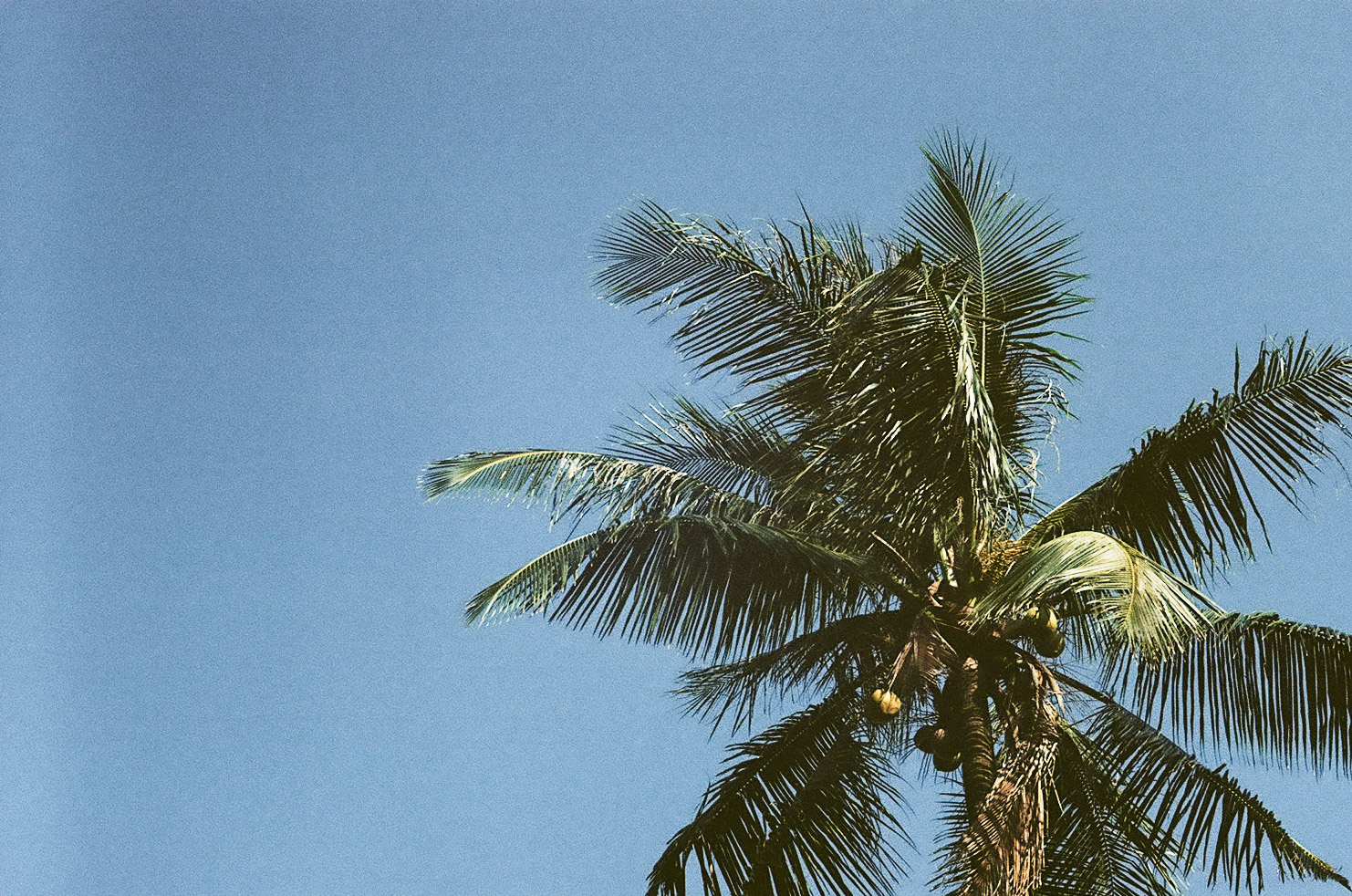 In the evening we were playing chess and drinking cocktails. Very lazy day from start to the end.
26 Jan
We agreed to stay another night on the island. Since everything was booked, we got a tent on the yoga court for half the price.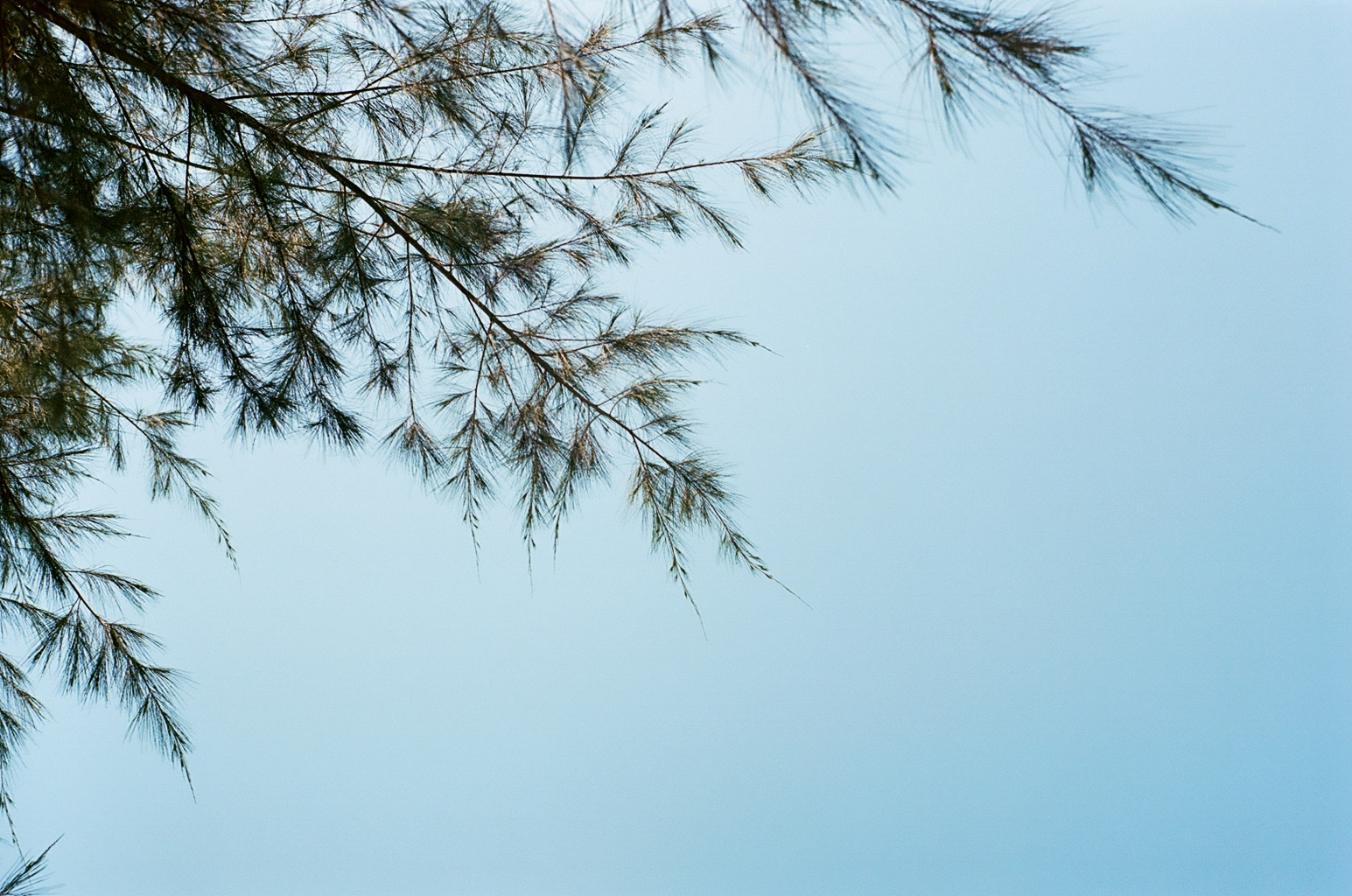 After breakfast, we went back to the village on the same route.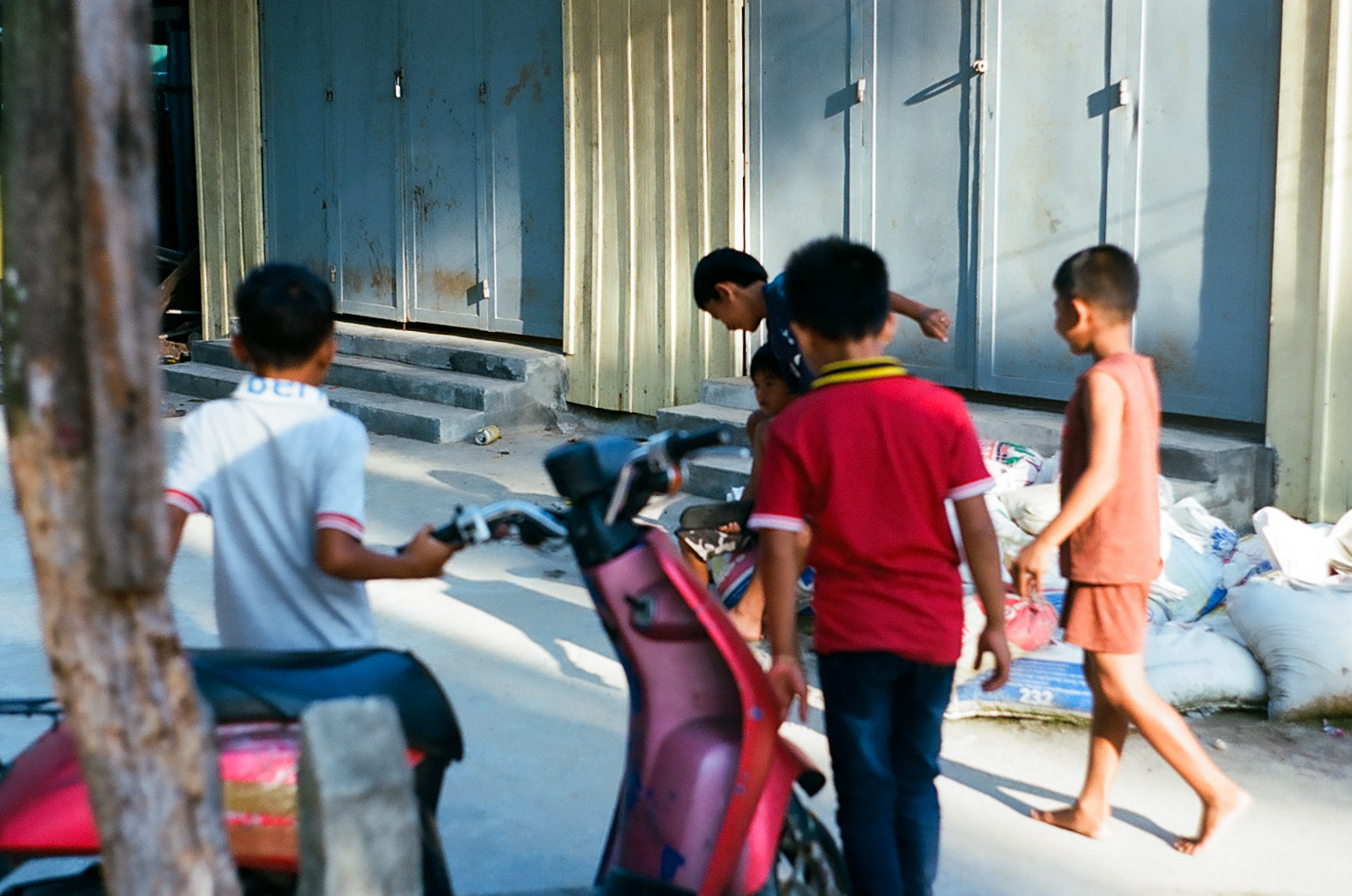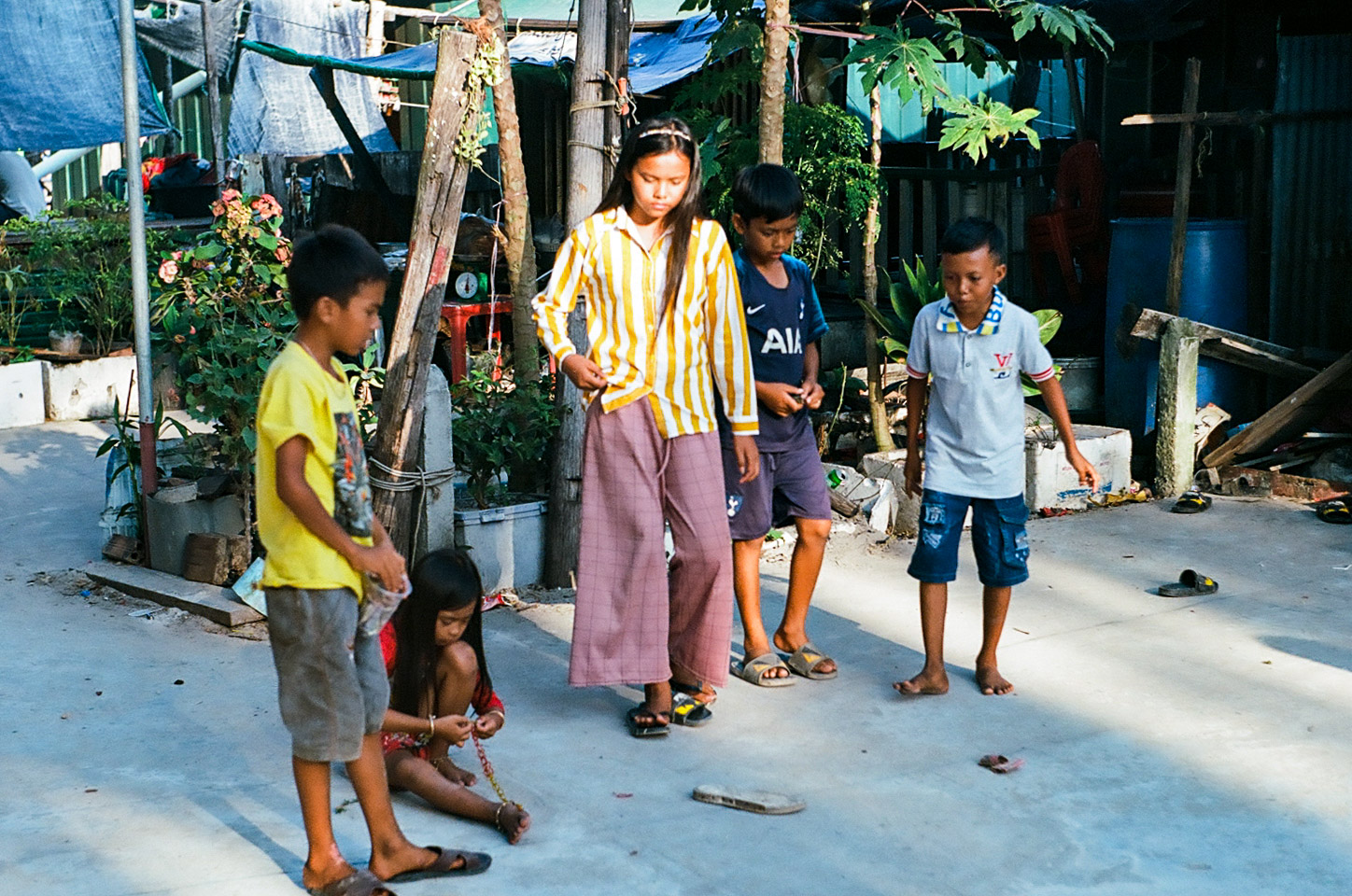 On the way back, we took a kayak.
Rowing was hard and the sun was frying well.
We reached the pier with the help of signs, but it wasn't exactly where we had to go. But we still dragged the boats and continued walking.
Chess and cocktails, classic evening.
27 Jan
Woke up early. There was no time for breakfast, so we took bread and eggplant to the boat.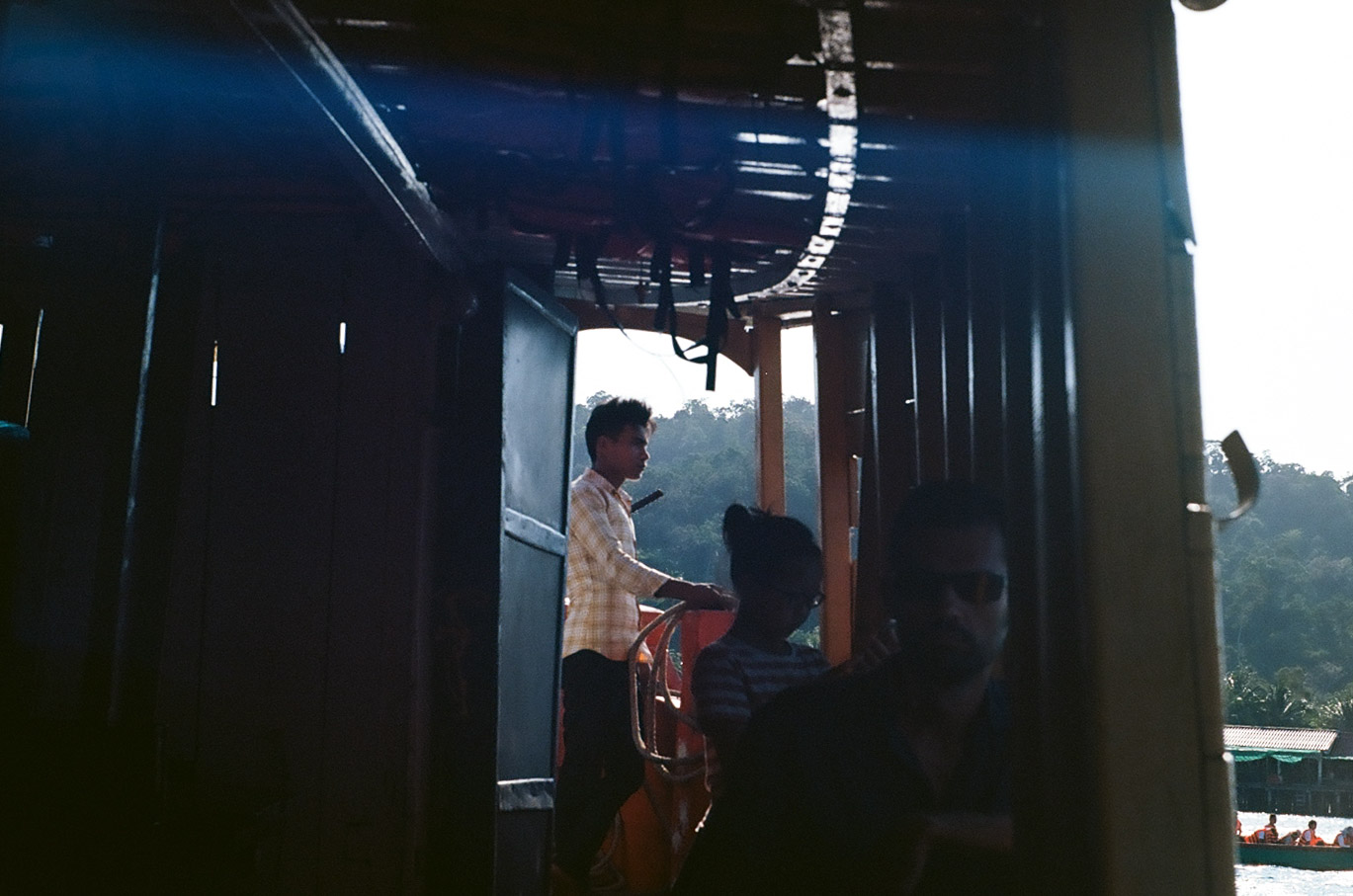 We got on a bigger boat and sailed away from the island. They made another stop to pick up American schoolgirls and get on a very big boat.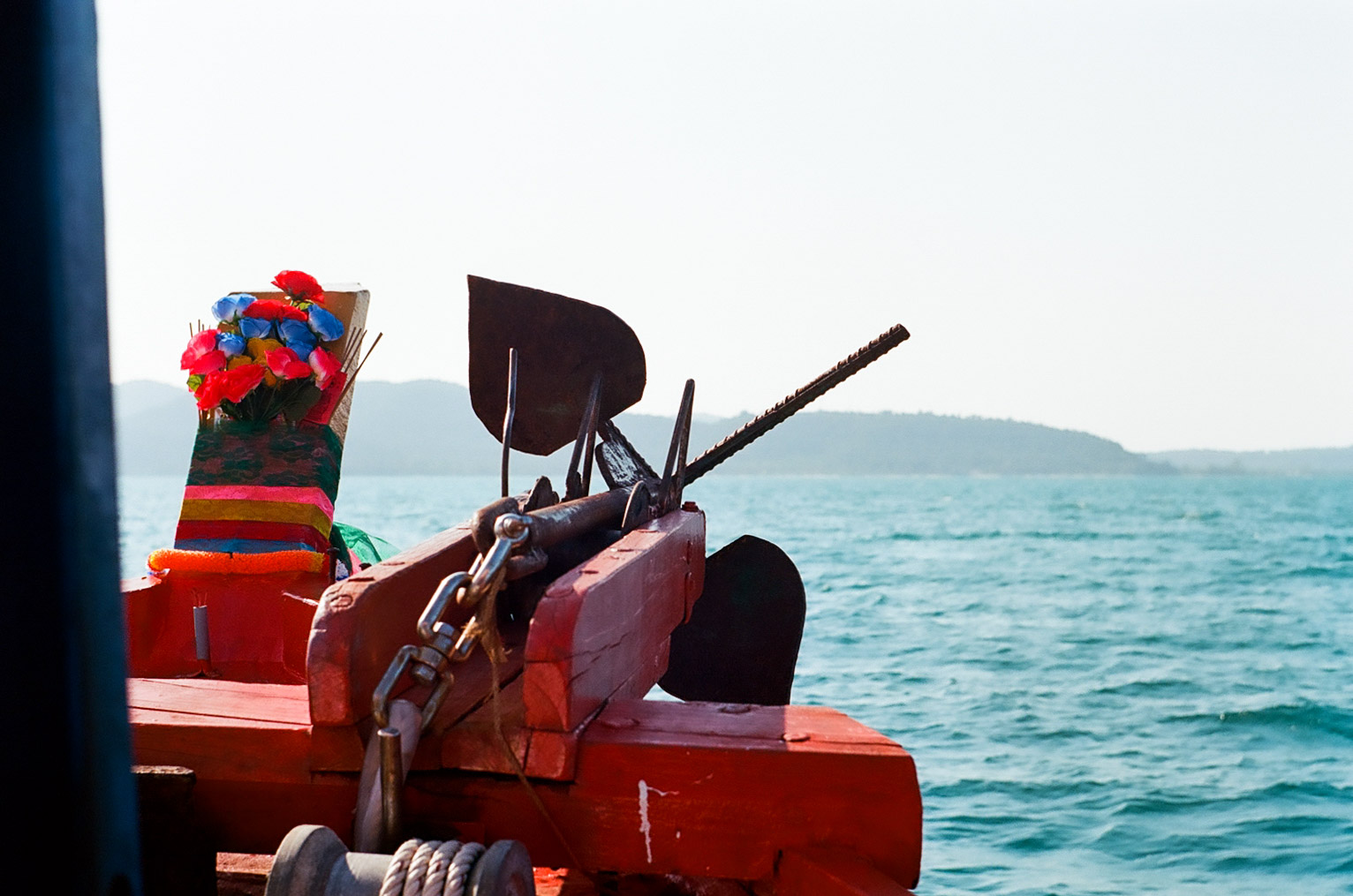 We bought water on the road and drove to Phom Penh by car.
They drive in Cambodia absolutely crazy, by different rules. For example, they don't use rear or side view mirrors, because that's how the devil can sneak up.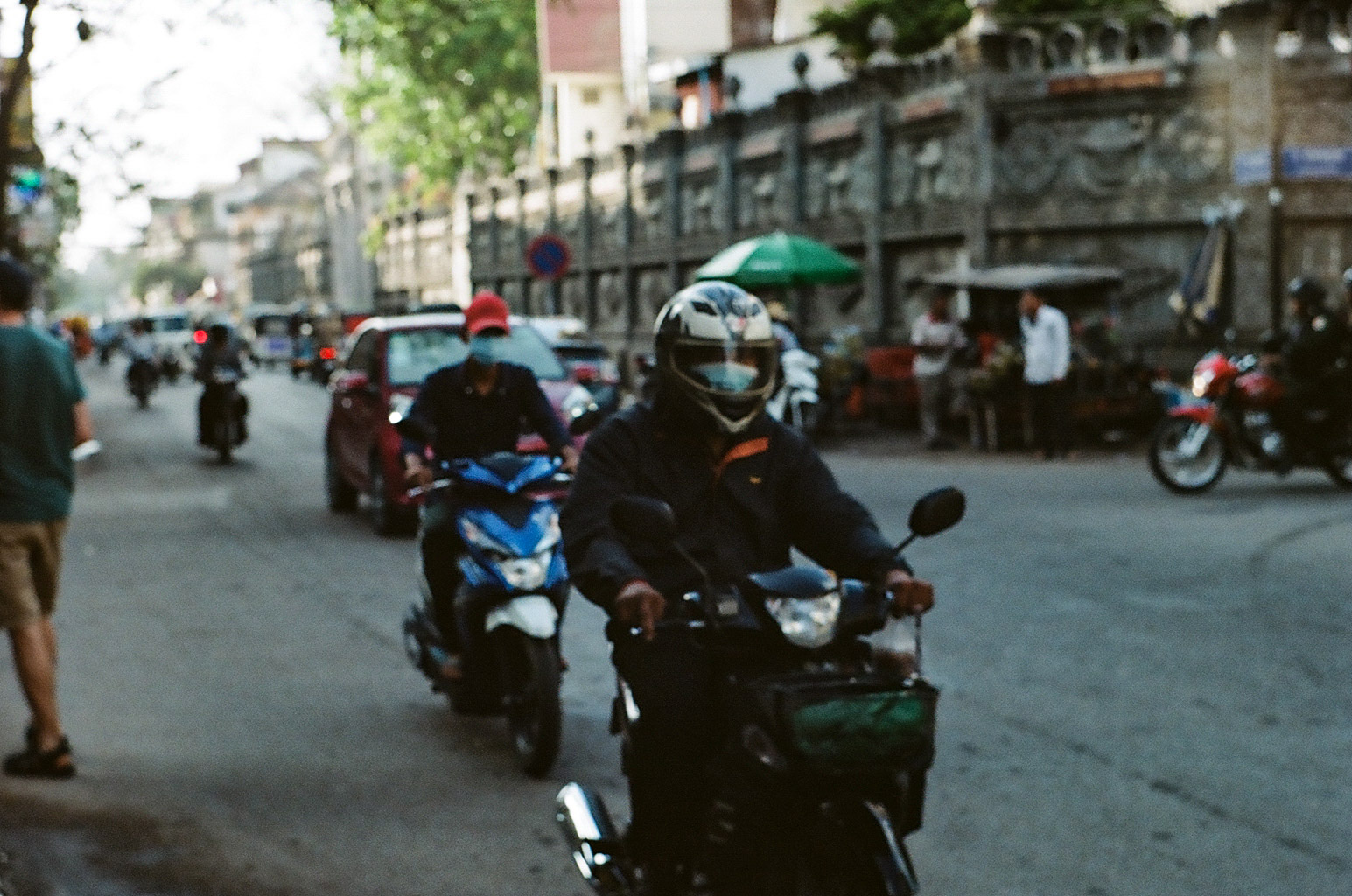 So they start moving without a single head movement. If someone from behind wants to outrun you, they're just humming. If there's a high beam blink at your meeting, you've got to get back in line, otherwise there's an accident.
They turn without turning signals, there are almost no traffic lights anywhere.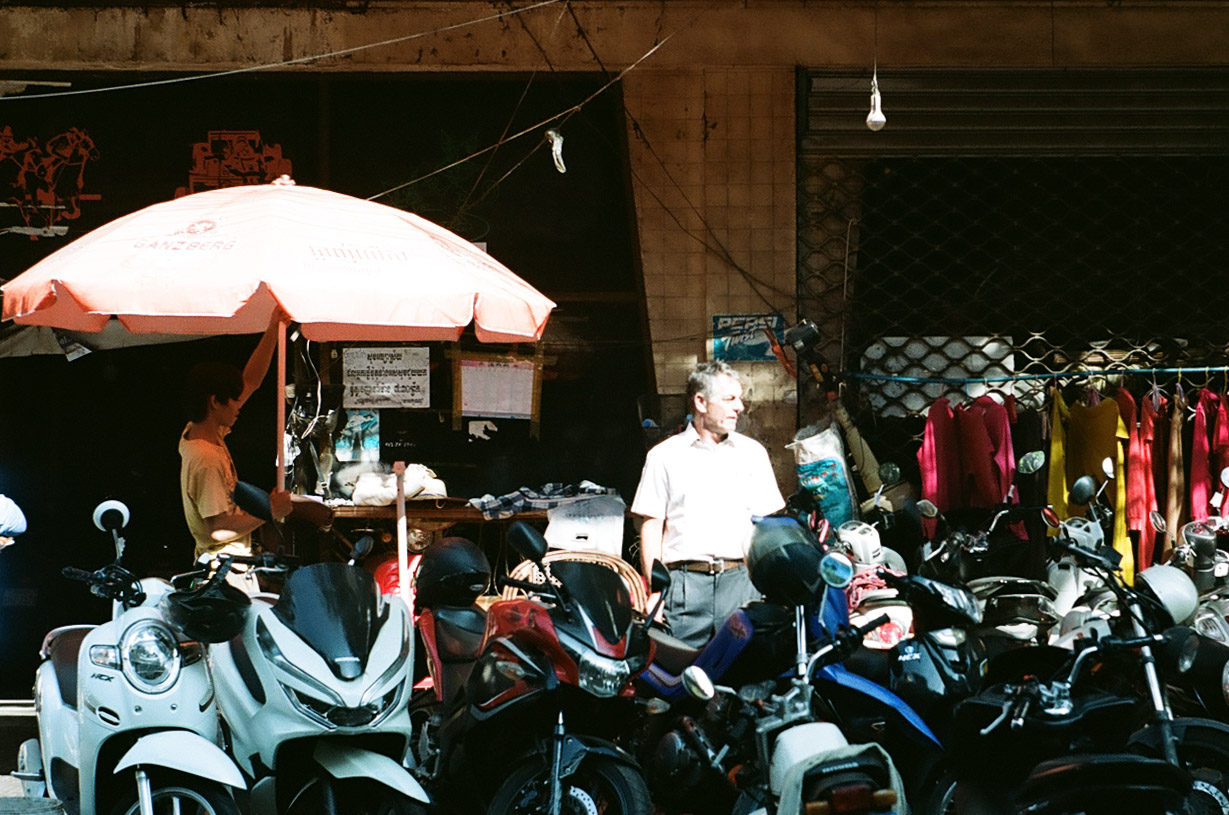 We checked in our hotel, visited a couple of bars, ended up in Red Fox 2.
We settled down comfortably and soon a bearded man approached us. He was looking for his Finnish friends, and we looked a lot like them.
Raven immediately said that despite his endless tattoos and huge beard, he is a friendly Norwegian and never attacks first.
Raven showed us his knuckles and a razor that looked nice straight from the knuckles.
A remarkable feature of the conversation with Raven was that he was incredibly banged up and between words in each phrase there was a gap as long as the phrase itself.
Raven said that his sense of humor is unique and many people don't understand him. We asked him to tell a joke and in response we got a long match about socialism and how it makes people suffer. There was no joke, of course. Although maybe we just didn't understand it, like many other people.
Raven lived in a dorm across the street from the bar and he was paying 2 bucks a night.
They tried to kick him out four times and every time he managed to stay.
The first time he got so drunk, he fucked all the guests up with conversations. They tried to kick him out, but he apologized and promised not to do it again.
The second time he did the same thing, but he apologized again and stayed.
The third time Raven was under the heroin and wanted to sneak into his room quietly. He climbed the first floor of the stairs and crashed into his room, but it was the neighbor's room. The neighbor was really fucking scared, but Raven assured him he wasn't going to steal anything, just a little out of his mind. He walked out of the room and wanted to go to his room, but he couldn't, so he melted on the carpet. It was two meters to his door, but his legs and hands wouldn't listen. He wanted to scream, but his mouth wouldn't listen either.
And then Raven saw Death. It was green and there were galaxies in his skull instead of his eyes. Raven asked if death had come for him, and she said it's not time yet.
Raven asked how long he will be living. Turns out he had another 34 years. He asked about the exact date of death, it was January 24th.
I'm sure this guy had a lot more stories like that, but as soon as he went to the bathroom, we paid off and went home.
28 Jan
We packed our bags and went to see the National Museum of Cambodia.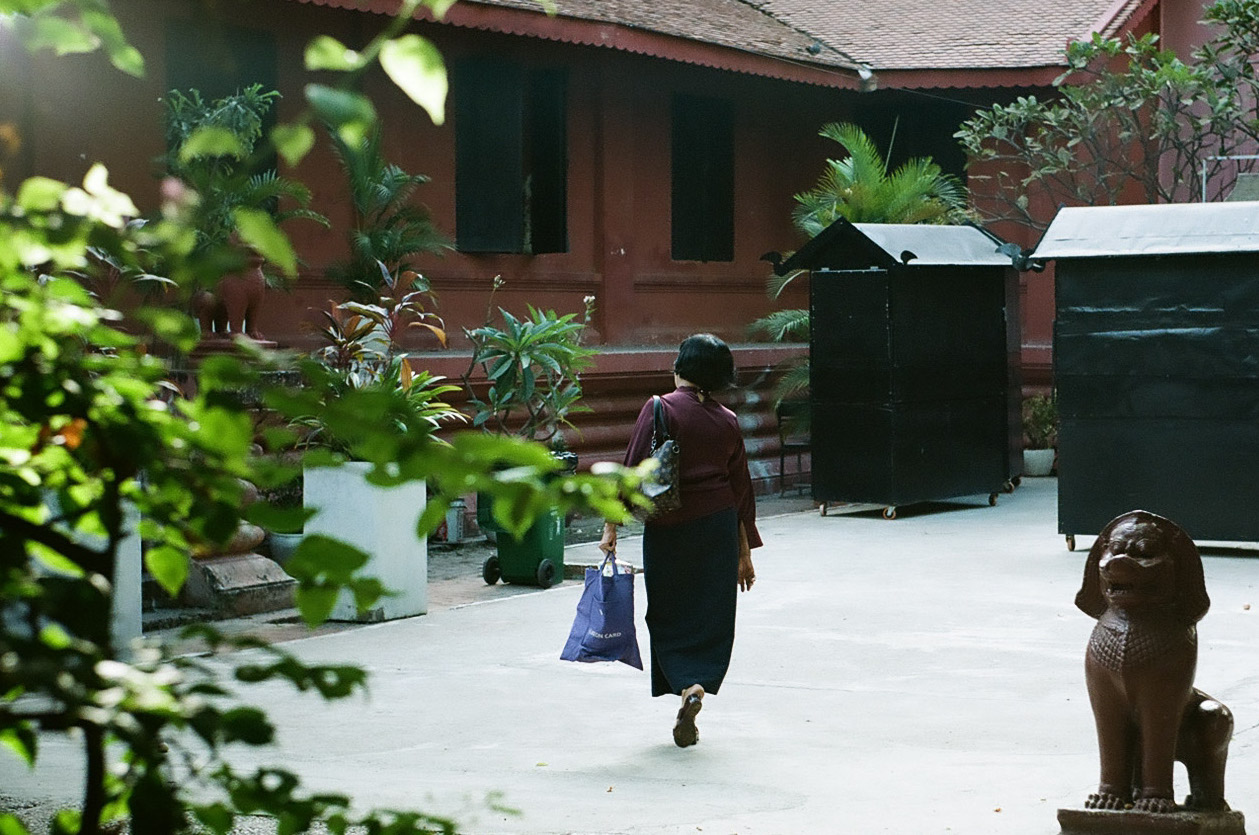 I also took my camera to make a few street photos.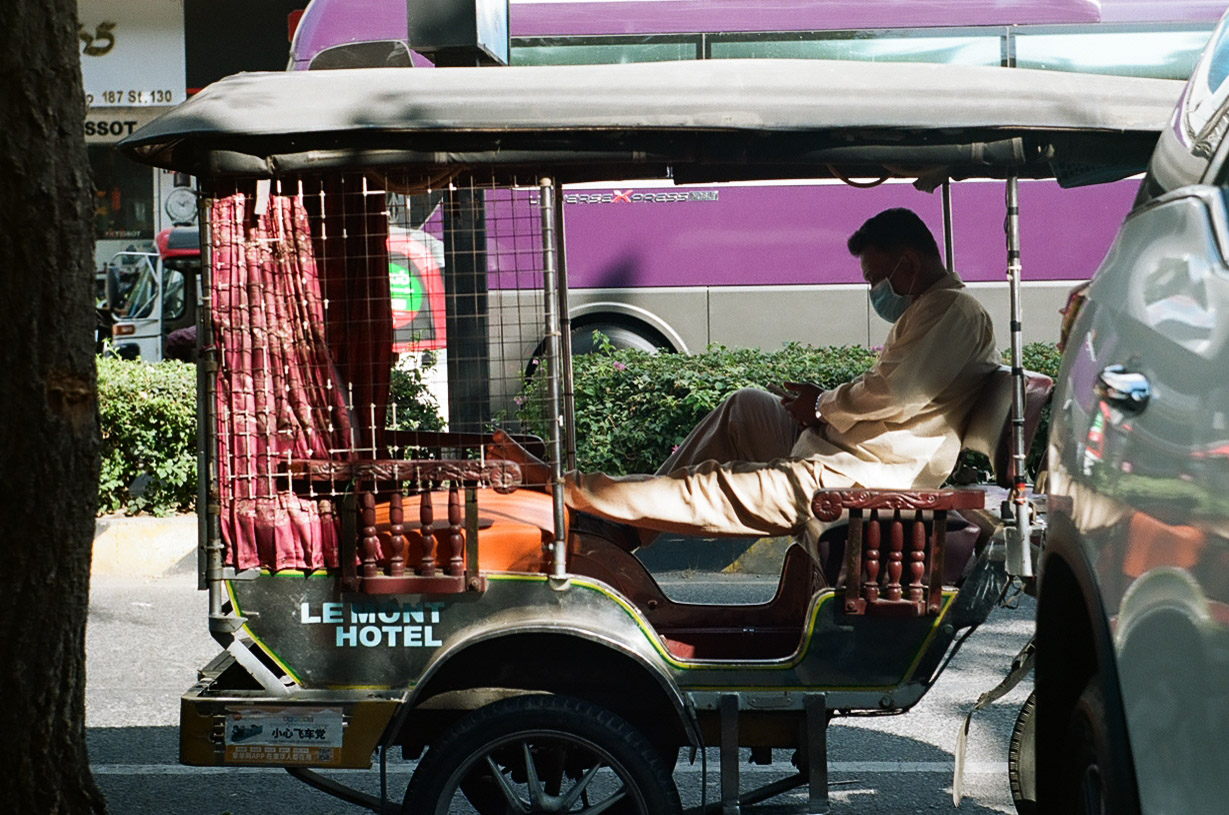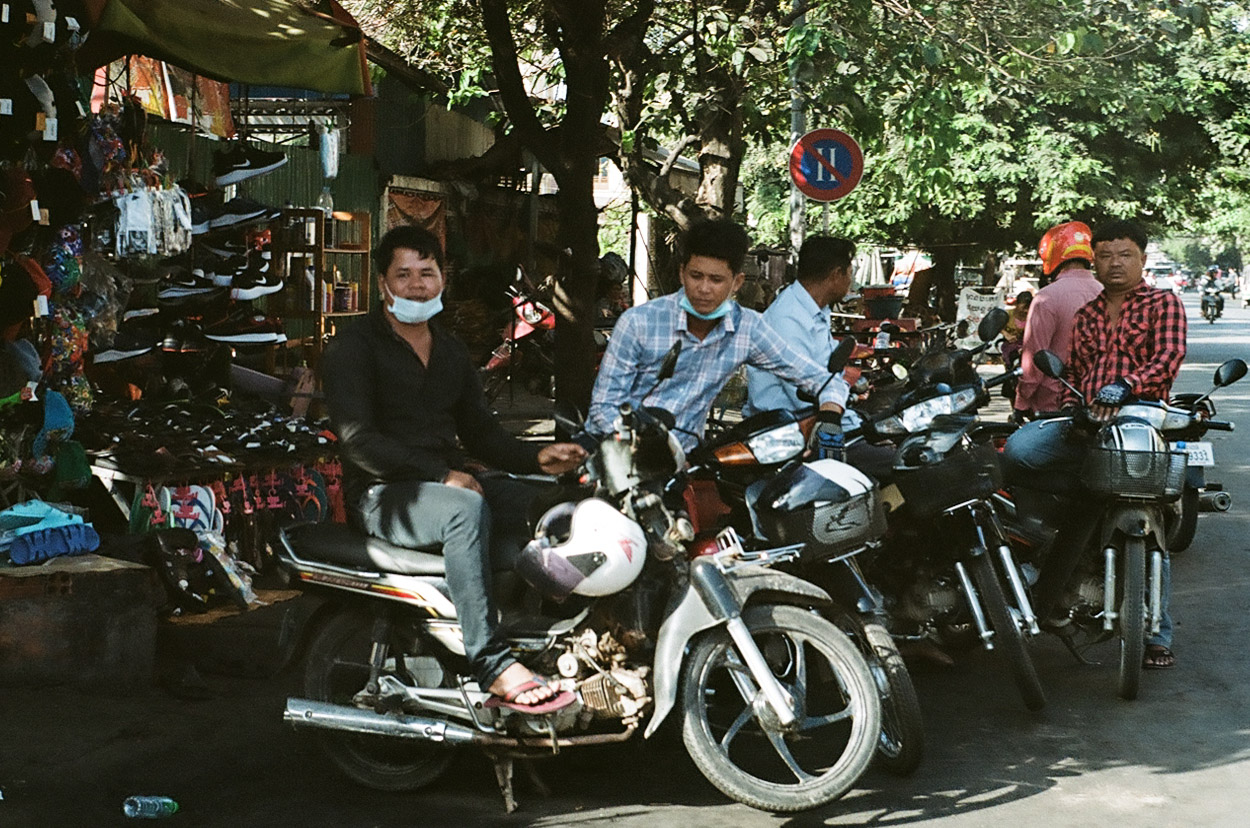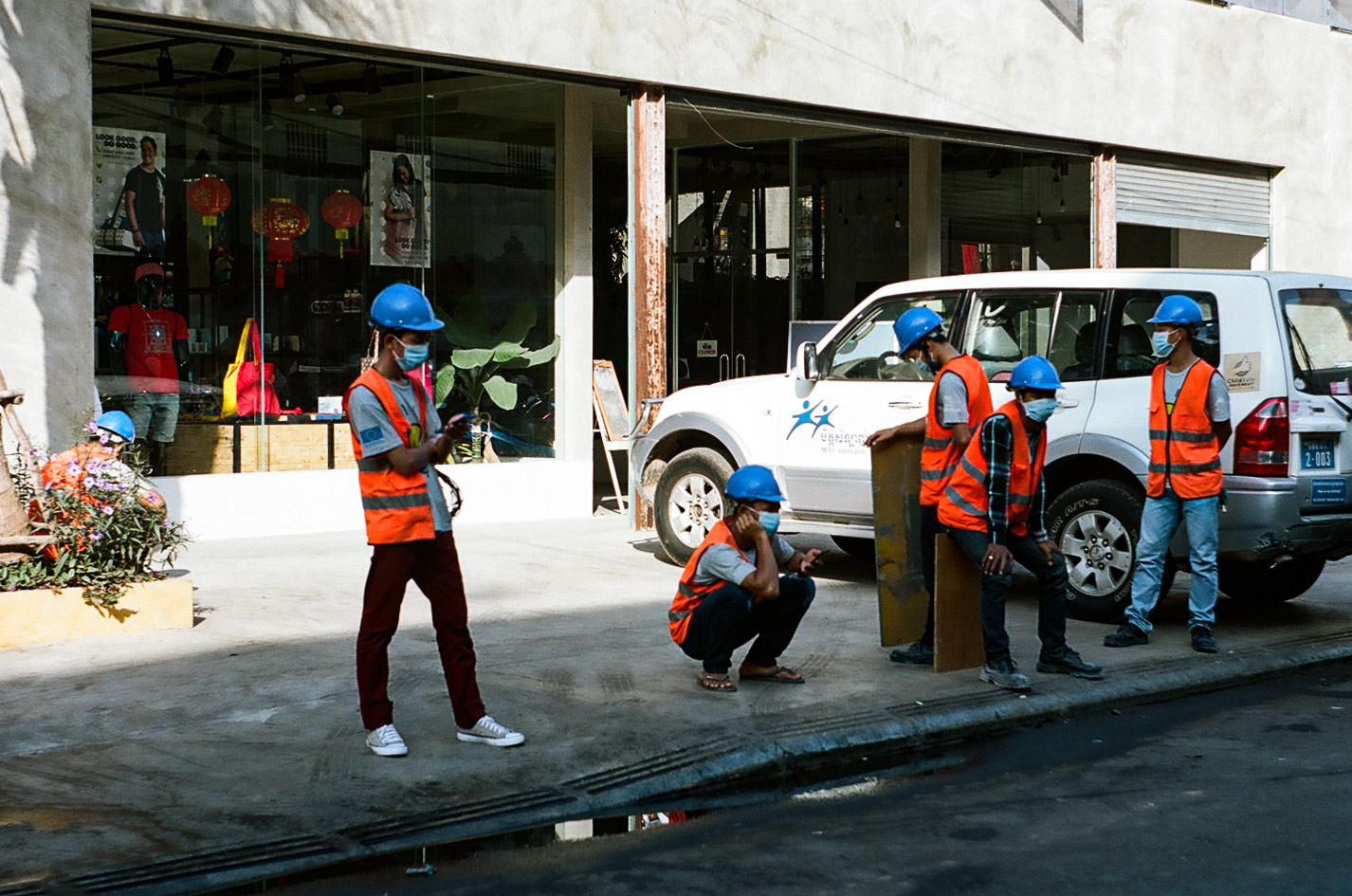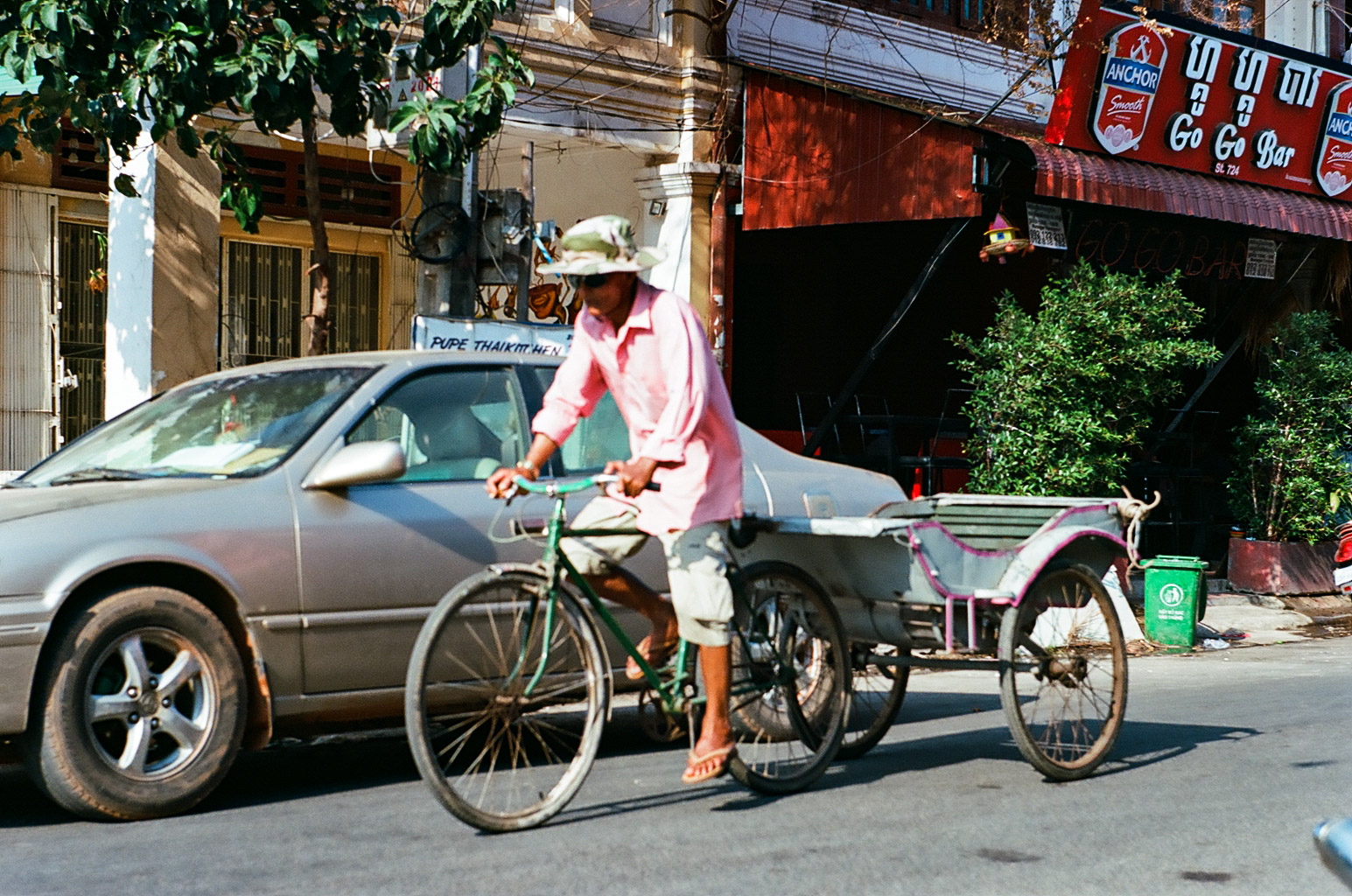 Museum was okayish, many statues and heads.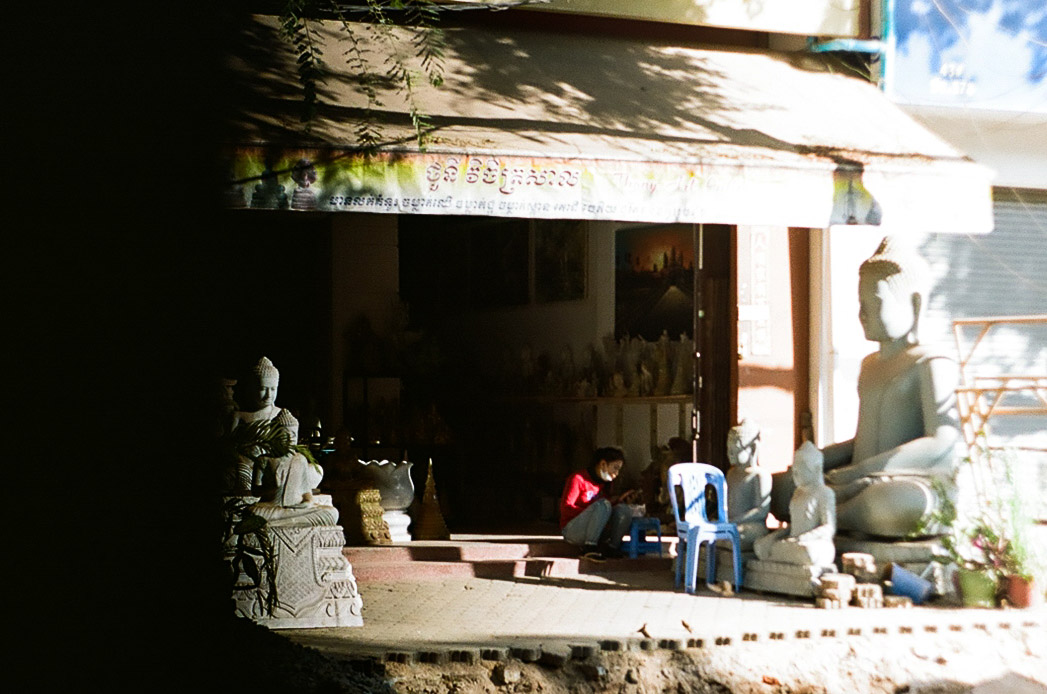 Visited the central market after.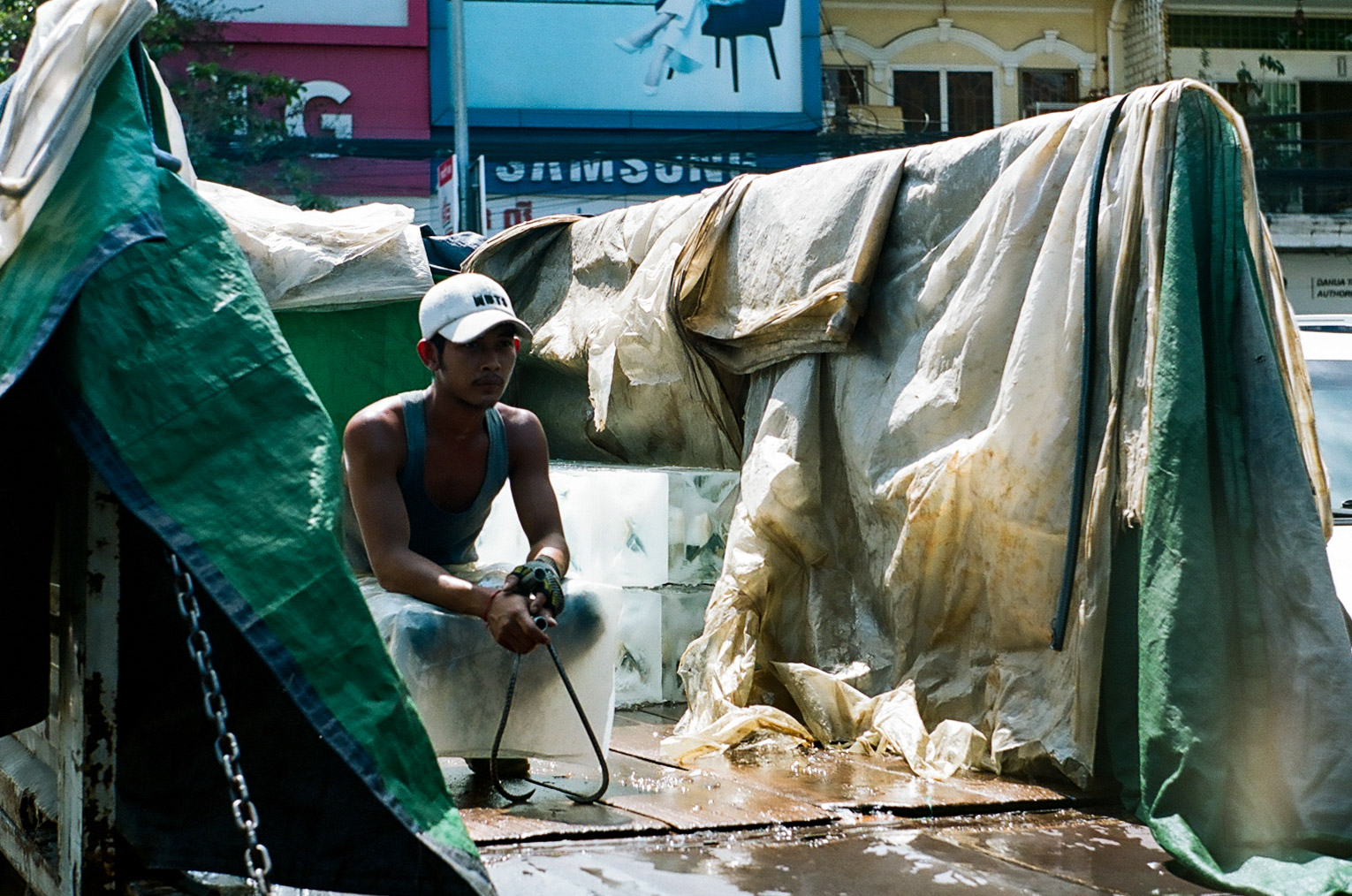 Got some scarves and figurines, classic touristic shit.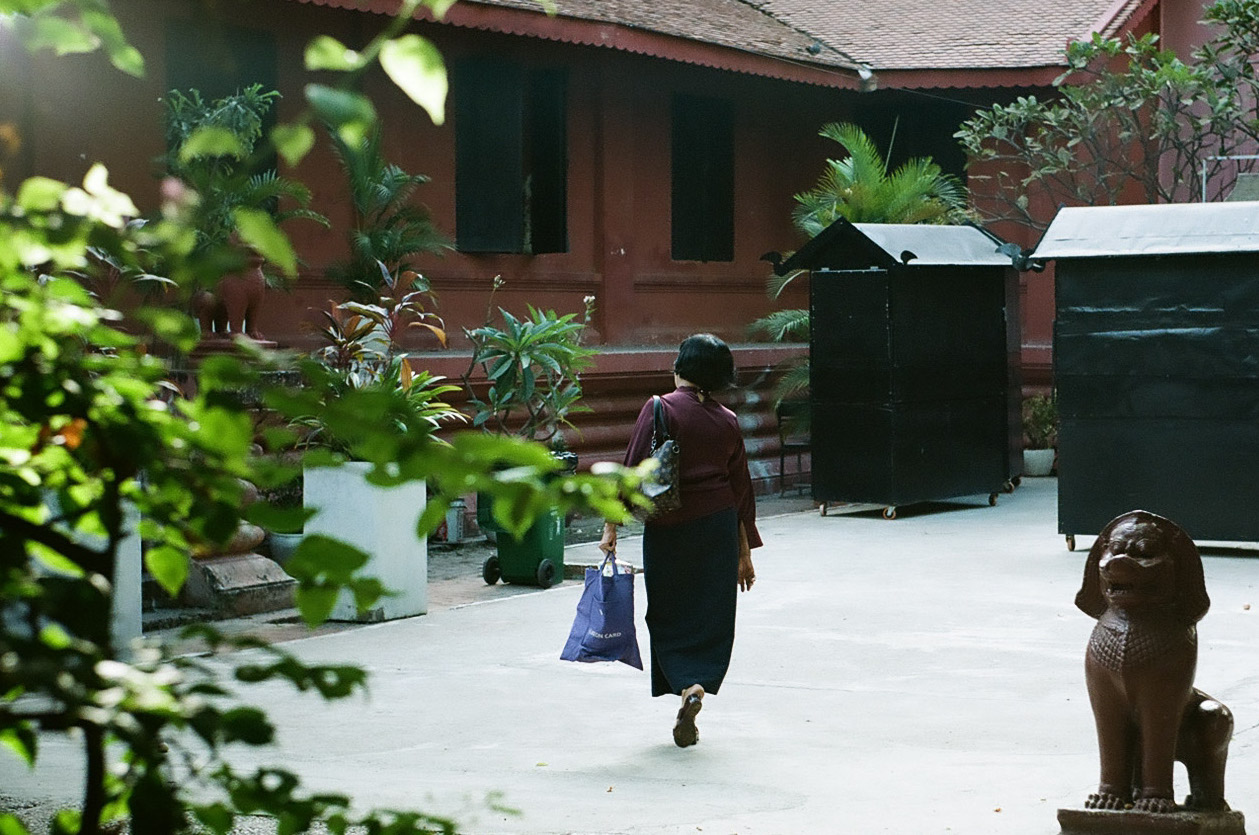 The leftovers of Andy's present was successfully left in the bar.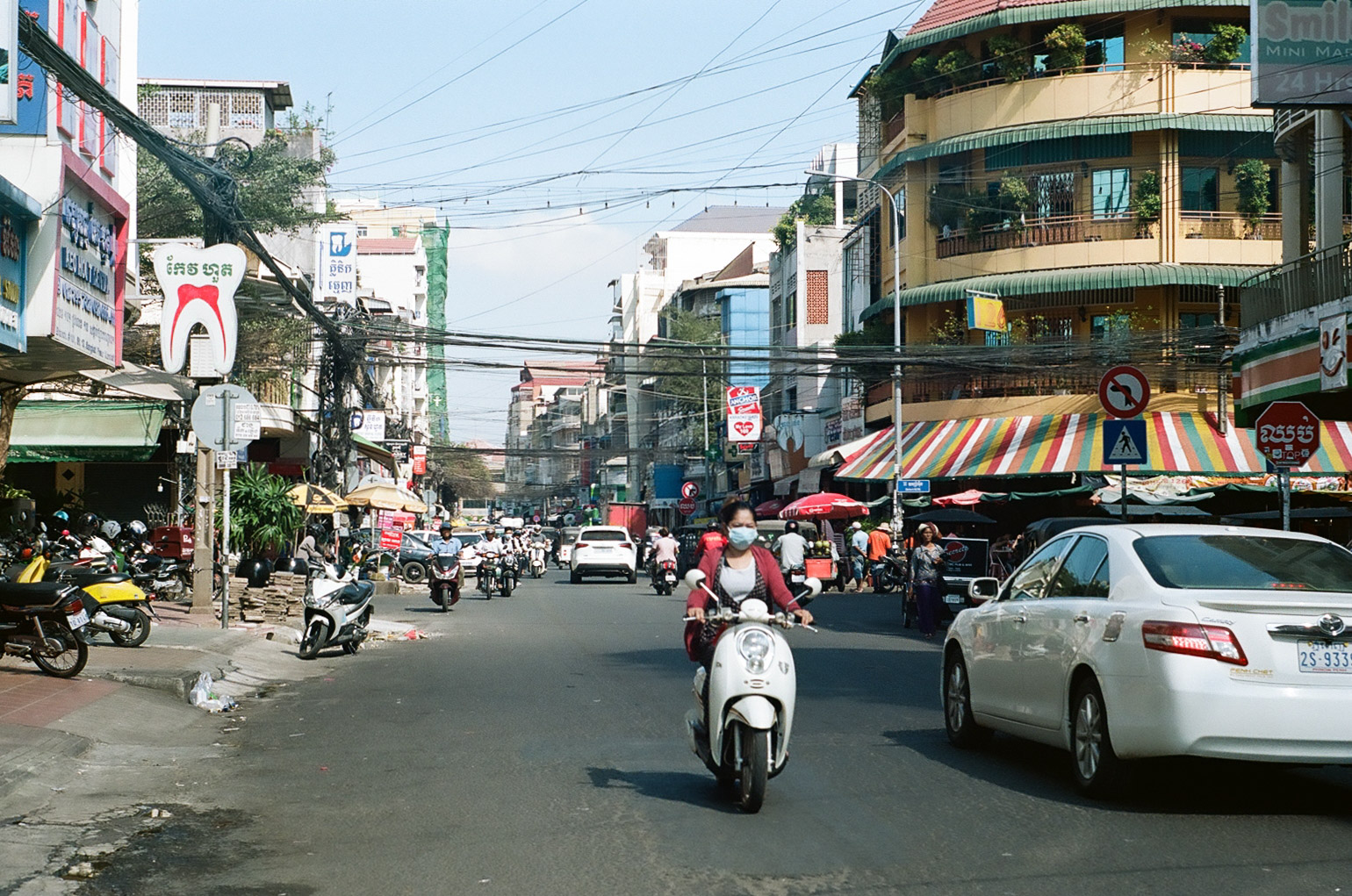 Tuk-tuk to the airport, flight to Singa. 4 hours of crazy eights and the cheapest beer you can find - Leo.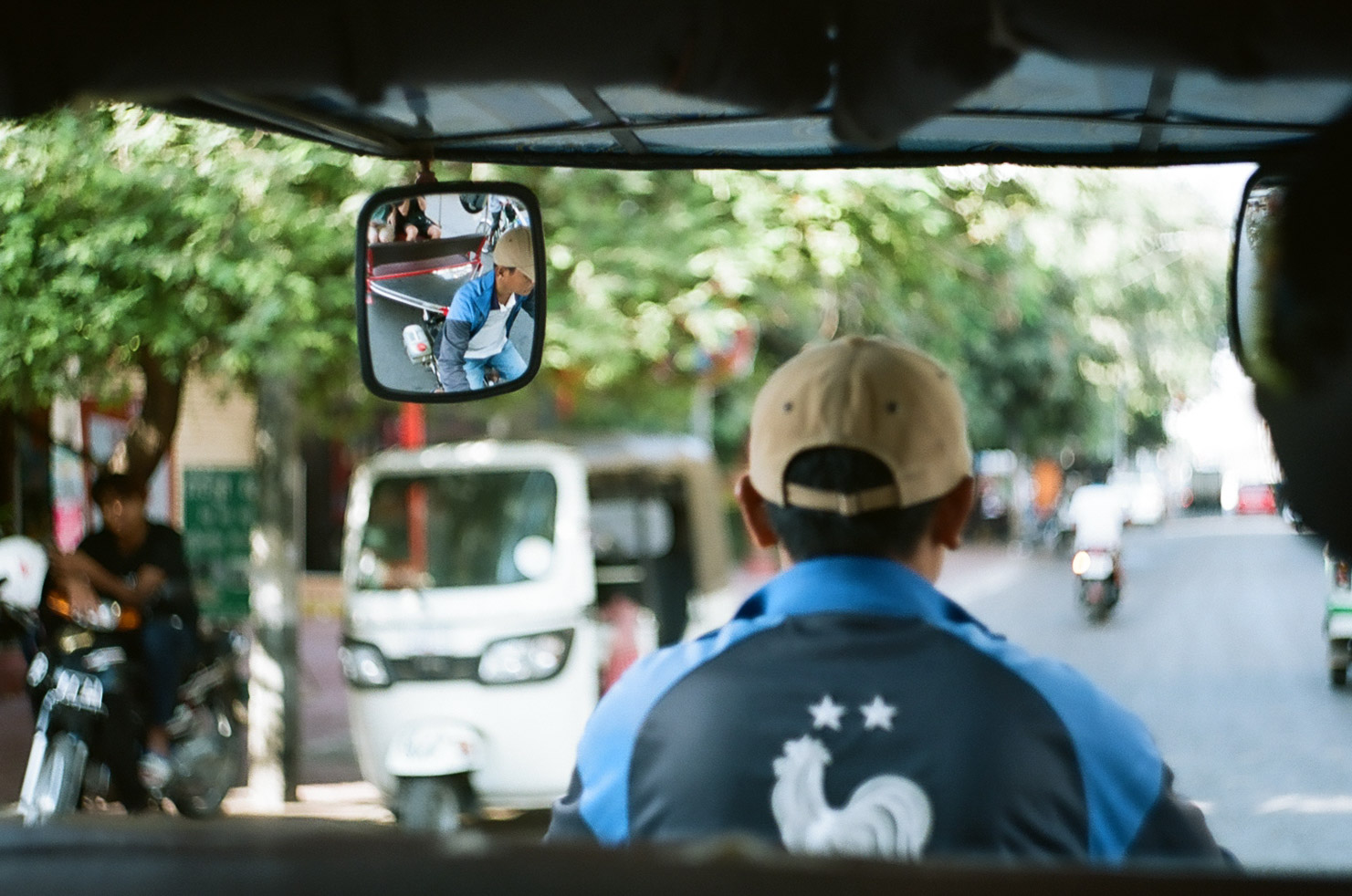 I immediately passed out in the plane to Paris. For breakfasat they offered a warm croissant, yogurt, coffee, and a small bun with jam.
There was no time to say goodbye, I rushed to my gate. Alex stayed somewhere at the airport passport control. He had plenty of time before his flight back to Malaga.